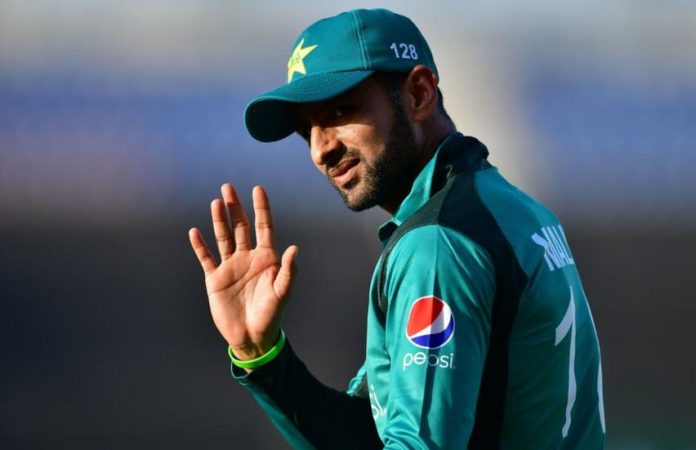 Pakistani cricketer Shoaib Malik posted a Merry Christmas post which indirectly poked fun at the Indian cricket team and recollected a T20 victory against India.
"Merry Christmas dosto, and a very happy 25th December"- Shoaib Malik.
It contains a photo of the forlorn former Indian captain MS Dhoni while Malik is celebrating Pakistani victory. Shoaib highlighted the match which took place on December 25, 2012, at Bengaluru.
In that match, India scored 133 with 9 wickets for loss in 20 overs. Both the openers Gautam Gambhir (43) and A. Rahane (42) played well and were the top scorers for Team India.
Pakistan chased the target set by India helped by a 106-run partnership between M. Hafeez (61) and S. Malik (57*). It's a nail-biting match, where the Pakistan team won the match in last over. The player of the match award went to Mohammad Hafeez.
It's the first T20 match that was played in Pakistan tour of India in 2012-13. Series ended with a 1-0 victory in favor of Pakistan team.
Indian fans troll Malik
Many Indian Cricket fans trolled S.Malik on that post on Twitter and Facebook. Some comments on Facebook related to it are given below. Malik Christmas's post on FB got 15k comments and is still counting which is higher than all his previous posts.
Photo includes S. Malik getting bowled out for a duck in the World Cup match against India and wishing the Same 2 you.
Many commented with a photo where Shoaib Malik got out hit wicket in a funny manner and wished #MerryChristmaEve Bhai.
Another Indian fan posted a photo of cricket legend Tendulkar standing alone in the ground wherein the corner all Pakistani Players are in a huddle and wish #HappyChristmas from Daddy.
Sania Mirza also gets trolled badly
Sania Mirza, the Indian tennis player who is the wife of Malik, also faced flak for her husband's Merry Christmas Post.