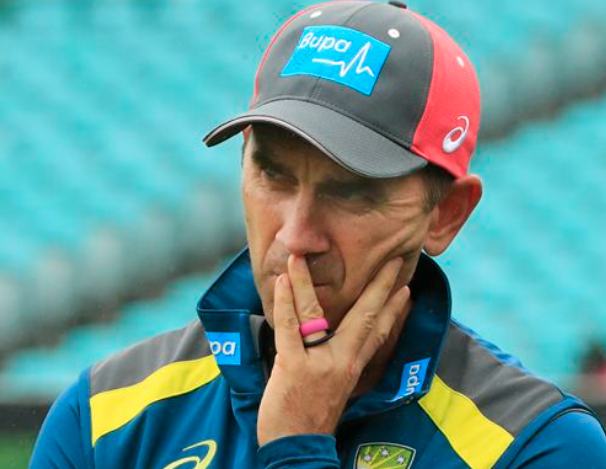 Justin Langer was appointed as the head coach of a drowning Australian side. The former Australian batsman has always carried a roughneck image since his playing days. He is a fighter and won't back down from a challenge till he is standing on his feet. The 50-year-old is trying to station the same qualities in his players as well. He expects consistency and sometimes can go over the top with his sheer want for success. As per reports, the Australian players are unhappy with Justin Langer's operational style and players want Justin Langer to Leave his role.
Australian players want Langer to leave
Langer replaced Darren Lehmann as Australia's head coach after the infamous Sandpaper incident on May 3, 2018. He helped the team become stable in the absence of Steve Smith and David Warner. However, the situation in the dressing room has seemingly taken a huge turn with players reportedly wanting Langer and team manager Gavin Dobey to pull out from their positions.
Players want Justin Langer to Leave. As per reports, more than 40 players and support staff have voiced their opinion against Langer at an end-of-season review. The panel has demanded more control and freedom in the dressing room. As reported by The Sydney Morning Herald, players and staffs are not feeling free in the ambience created by Langer and his staff inside the team.
Langer's place in the team got more unsure after Australia's 2-1 loss against India in their recently conducted "Down Under" series. The report adds, that players are finding it difficult to adapt to Langer's intensity and micro-management techniques.
"This is effectively identical to the process undertaken before the last World Cup and the 2019 Ashes where the team performed strongly. It's part of our ongoing commitment to on- and off-field improvement and we expect it will have a similar benefit in the team's preparation for the upcoming T20 World Cup and home Ashes," Cricket Australia's national teams boss Ben Oliver explained to SMH.
AlsoRead: Aakash Chopra Picks 3 Players Mumbai Indians Should Retain In The Upcoming Mega Auction