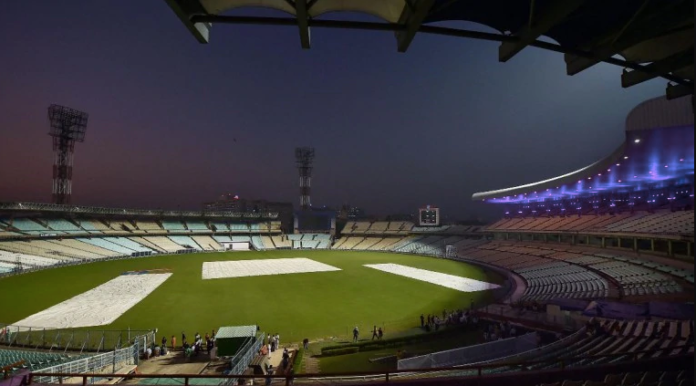 Bangladesh Cricket Board has agreed to the BCCI President Sourav Ganguly's proposal that the 2nd test will be a Day-Night match and will be played with a pink ball.
Curator Sujan Mukherjee and the team are preparing the ground of Eden Gardens for India's maiden pink ball game. Earlier, they oversaw the country's first official pink ball game in the CAB league. The entire operations are being monitored by the BCCI chief curator Ashish Bhowmick.
Kookaburra balls are used in all the three seasons of the Duleep Trophy. Pink ball has several concerns because of its longevity. The red ball gets its own color more from the leather, but the pink ball is a colored product. It easily loses its color because it has a glossy outer cover that needs more protection.
The Eden Gardens has good grass cover and high-quality black clay soil which produces a smooth surface to put up with the wear and tear of the ball.
A groundsman said, " The soil character of north India is vastly different from that of the Eden Gardens. It's probably best suited for pink-ball cricket."
The difficult part of the preparations for Mukherjee's team was to maintain the right water balance. With no watering for the last few days, sunlight has made the top surface dry. But tracking can produce some bounce because of bulbul effect which resulted in water retention below the surface which will generate dew after sunset. Groundsmen are ready with dew sprays to tackle it.
Batsmen will prefer the dew to set in which makes the ball wet and reduces the possibility of the swing after sunset. But it is difficult for batsmen when it remains dry.
Pitch is more comfortable for batting. Experts are almost sure of two things.- there is no role for spinners and no reverse spin. It happens only when one face of the ball gets rough. But it is impossible with a glossy ball.
There is no replacement for balls when they lose their shape. Balls that are used by the two teams in practice sessions will be used as a replacement.