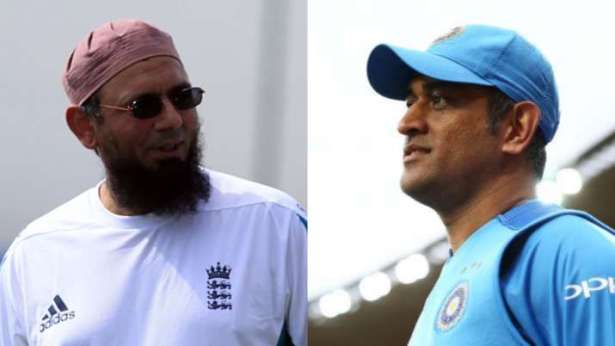 PCB has reprimanded former Test spinner, Saqlain Mushtaq:
The Pakistan Cricket Board (PCB) has castigated former Pakistan Test spin bowler, Saqlain Mushtaq for admiring the Indian legend cricketer, Mahendra Singh Dhoni, who took retirement just recently in a video posted on his YouTube channel.
According to reports, the Pakistan Cricket Board (PCB) has remembered Saqlain about his dignity and position. At the High-performance Centre, he is head person of the international players' development. Also, he is one of the employees of the PCB. So, he can't post any videos on YouTube.
The source said, "The Pakistan Cricket Board was not felt good by Saqlain for the praising statement of MS Dhoni and his interference in the affairs of Indian cricket when he condemned the Indian Cricket Board (BCCI) for not organizing a proper farewell match for MS Dhoni."
Because of the stressed relationship between the two nations, Previously, the Pakistan Cricket Board had given advice to the national team cricketers to not to give any kind of comments on Indian Cricket or cricketers.
He said because of the video posted by Saqlain on his YouTube channel, the Pakistan Cricket Board has remembered all other coaching staff at the High-Performance Centre and of the provincial sides to avoid this kind of thing.
The source said, "Many coaching staff was handling their YouTube channels but now they have told clearly that since they are involved with PCB they can't post any video in YouTube, and secondly while giving an interview in the media, they have to get first permission from the board."
He added that along with Saqlain, all other coaching staff had been counseled that in case any of them don't follow the service rules of PCB, then PCB may do disciplinary action against those members. It is a known fact that along with Saqlain, other former Test cricketers of Pakistan like Faisal Iqbal, Basit Ali, Muhammad Wasim, Atiq uz Zaman, and Abdul Razzaq have been very active on their YouTube channels.
The source said, "Undoubtedly they are involved with the Pakistan board and they have been told either they have to follow the terms of their contract as well as service rules or take decision what they want to do."