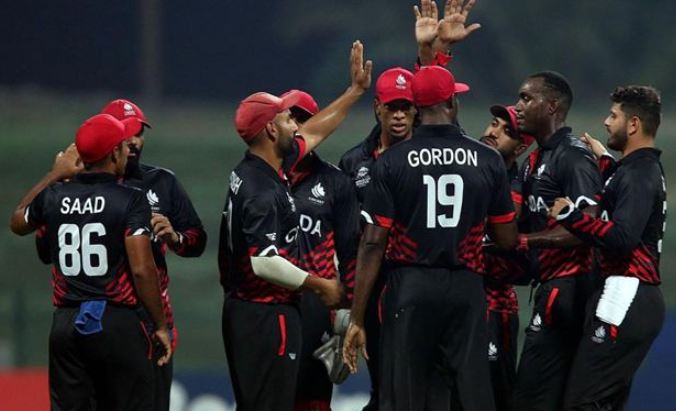 PITCH AND CONDITIONS
The pitch at Basseterre looks to be in favor of batsmen who can make big hits to the side.
CANADA
Canada is in a knockout stage with a single win so far in the tournaments.
They went trying different combinations but they couldn't succeed.
Canda is likely to come with a couple of changes to clash with Combined Campuses and Colleges.
Arslan Khan will join the team in this match.
Rayyan Pathan along with Jeet Mehta and Nitish Kumar are expected to make the top-order.
Harsh Thaker, Kanwar Mann, Kanwarpal Thathgur and Shreyas Movva will form the middle order.
Kaleem Sana, Nitis Kumar, Harsh Thaker, and Harmandeep Singh will be the key bowlers.
PROBABLE PLAYING XI OF CANADA
Rayyan Pathan, Jeet Mehta, Nitish Kumar, Shreyas Movva (WK), Harsh Thaker, Kanwarpal Tathgur (C), Shahid Ahmadzai, Harmandeep Singh, Kanwar Mann, Kaleem Sana, Yax Patel
COMBINED CAMPUSES AND COLLEGES
Combined Campuses and Colleges have won their first match on Barbados with 4 wickets and 18 balls to spare.
After which they failed to win a single match but finally, they made their second win in the last match against Jamaica's by 2 wickets.
In the match against Canada, Skipper Kyle Corbin and G Benjamin are likely to open the innings.
The openers are followed by Jonathan Drakes, Sadique Henry, Paul Palmer, and Jalarnie Searles.
Akeem Jordan, Kavesh Kanta Singh and Larry Joseph will form the bowling attack.
They are likely to go with an unchanged team to clash with Canada.
PROBABLE PLAYING XI OF COMBINED CAMPUSES AND COLLEGES
G Benjamin (WK), Jonathan Drakes, KAM Corbin, Paul Palmer, Sadique Henry, Carlos Brathwaite (C), Akeem Jordan, Odain McCatty, Jarlarnie Seales, Larry Joseph, Kavesh Kantasingh
OUR FANTASY LEAGUE PICKS FOR CANADA VS COMBINED CAMPUSES AND COLLEGES SUPER 50 CUP 2019  

ARE MENTIONED BELOW:
Romaine Morrison

Shreyas Movva

Jonathan Drakes
Paul Palmer

Kanwarpal Tathgur

Carlos Brathwaite

Nitish Kumar

Rayyan Pathan

Akeem Jordan
Larry Joseph

Shahid Ahmadzai
Click Here for Match Prediction.
*Disclaimer: A team here is picked based on the perception, analysis, and gut feeling of the author. When you select your team, analyze the points mentioned to arrive at your own decision.*