Mahendra Singh Dhoni and Virat Kohli are two of India's biggest cricketing superstars. They are arguably two of the best captains India has ever had. Dhoni-led India to World Cup wins in T20 World Cup in 2007 and ODI World Cup in 2011. India won Champions Trophy in 2013 under Dhoni. Kohli was Dhoni's successor. India has turned world beaters under Kohli. They have become dominant across formats.Stay with us to know who are the girls Dhoni and Kohli dated before marriage.
These cricketing superstars have had colorful lives before they chose to get married. They were involved in a lot of alleged relationships with starlets. Before Dhoni got married to Sakshi Singh Rawat, he was linked to gorgeous beauties. Similarly, Kohli too was connected with a couple of models turned actresses.
StumpsandBails looks at 5 girls whom MS Dhoni and Virat Kohli dated before getting married:
#5 Izabelle Leite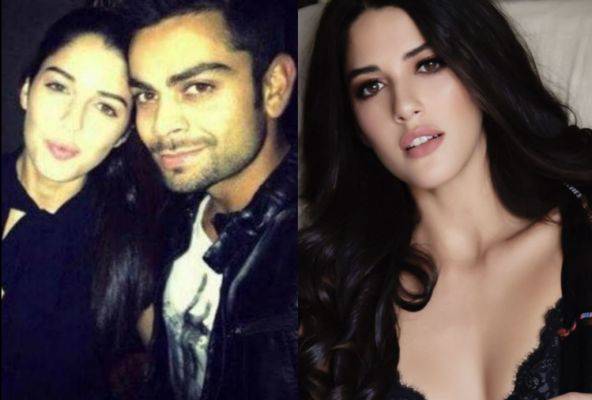 Izabelle Leite is a Brazilian actress and model. Kohli was rumoured to be dating Leite back in the day. It was speculated that Leite's entry was the reason why Kohli broke up with another Bollywood actress. The pair were quite a thing in the early parts of 2013. Leite had gone on record to admit their relationship. She stated, "Virat was one of the first Indian friends I had when I came to India. We were dating for quite a while. We were together for almost two years. But we didn't want to make it public. So yeah, Virat and I did have a relationship."
#4 Raai Laxmi
Dhoni met Raai Laxmi in 2008 when he met her at her place during her birthday party. According to a popular news piece, it was reported that Laxmi was besotted with Dhoni. She even wanted to marry Dhoni. The report suggested the couple dated for a brief while in 2009. But unfortunately, the relationship couldn't develop into anything substantial. Laxmi went on to concede that her relationship with Dhoni was like a scar.
#3 Deepika Padukone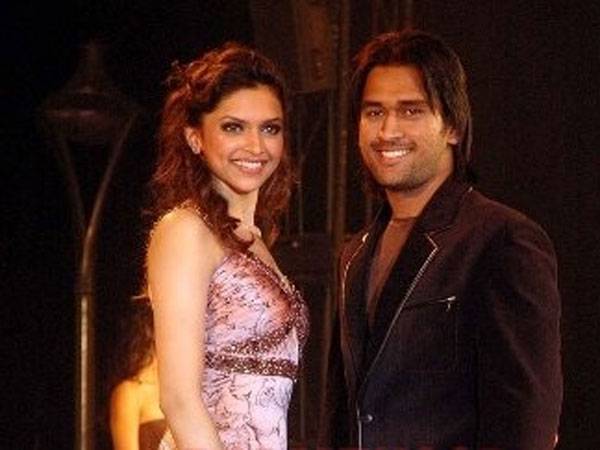 A leading tabloid had once reported that Dhoni crushed over Deepika Padukone. She had just made her big Bollywood debut in 2007 with a movie called "Om Shanti Om". It was learnt that Dhoni asked the director (Farah Khan) of the movie about Ms. Padukone. Few reports later claimed that Dhoni sacrificed his love for Yuvraj Singh. 
#2 Asin
There was widespread reporting about Dhoni and Asin's fling. But the couple never really admitted nor denied any claims. Asin found herself in a spot when she found herself in the same hotel as a newly married Dhoni and his wife Sakshi. She tried to dodge the couple but eventually bumped into them. Asin graciously wished the couple and took off from there. 
#1 Tamannaah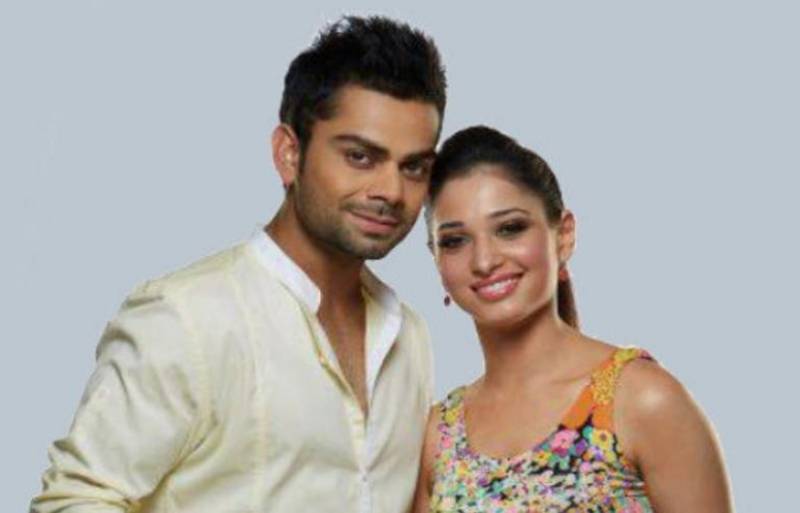 Virat Kohli's tryst with Bollywood first started when he met Tamannaah on the sets of an ad shoot for a smartphone brand. The couple hit it off right from the word go. Their relationship didn't last long enough. It was alleged that another model came in between the couple. The lady in question was none other than Izabelle Leite.
Also read: IPL Phase-2 Likely To Be Held In UAE In September-October