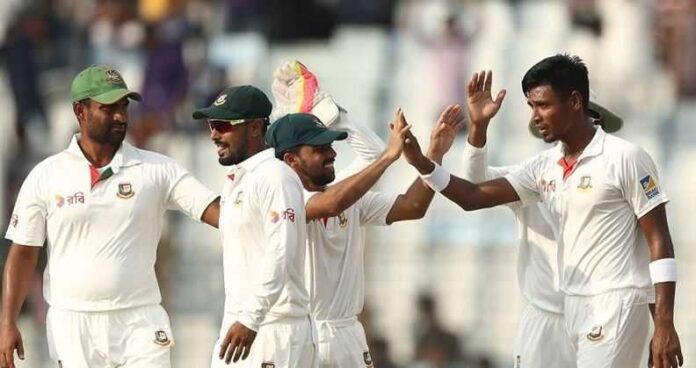 Shakib Al Hasan, Banglade After the highs of a Test success in New Zealand, Shakib conceded Bangladesh's form in the longer format had plummeted, but he intended to bring in a more upbeat style of cricket in his third spell as captain in this format.

"We haven't done well in Test cricket recently, but this is an opportunity for us to prove everyone wrong and perform very well before moving on. If we do well in this Test match, I believe it will serve as a terrific springboard for the rest of the series" he stated.

The new Test captain stated on Wednesday (June 15) that Mustafizur Rahman should not be bullied or pushed into playing Test cricket, and that whatever decision he makes should be accepted.

The Bangladesh Cricket Board seems to have put an end to any speculation over the left-arm pacer's Test future by confirming his participation in the forthcoming two-match Test series against the West Indies, which begins on June 16.

Mustafizur, who last played red-ball cricket in 2021 during a home series against the West Indies, has been hesitant to play Tests and has highlighted the importance of picking and choosing formats to extend his international career.

The 26-year-old, who does not have a Test contract until 2022, consented to play Test cricket again after BCB issued him a letter clearing his status.

"There's nothing to inspire you." Because if Mustafizur likes to play one-day or T20 cricket, then I believe we should respect his wishes," Shakib told the media on the eve of the Antigua Test.

"As long as he's in the series, I'm confident he'll be motivated to play these two matches, which is crucial for us." As captain, I'm focused on these two games, and he appeared to be really eager to play them.

"But in the long run, I'm not sure what's in store for him and whether he wants to play Test or not," Shakib continued. "I think every player has distinct preferences and decisions, and there's something called a comfort zone that we must respect."

Bangladesh will be hoping to get off to a strong start under Shakib, who was re-appointed last month after Mominul Haque stepped down due to poor performances and his own deteriorating batting form.

Shakib's previous two spells as Test captain resulted in the team winning three and losing eleven of the 14 matches.