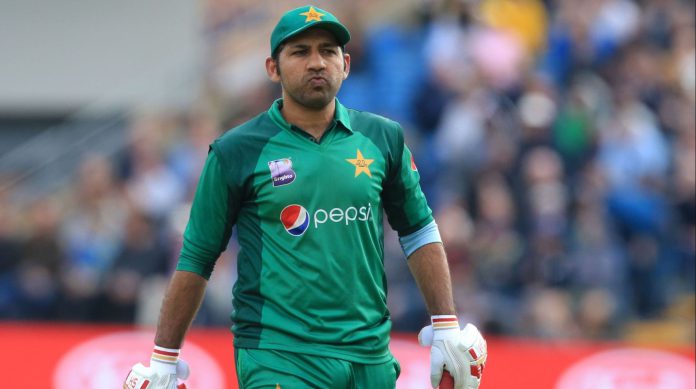 Sarfaraz Ahmed's 1st Test
New Zealand tour of Pakistan, 2022-23
For more Cricket News and Updates Join our Telegram Group
PAK vs NZ: Mohammad Rizwan was benched by Pakistan on Monday, December 26, for their first Test match against New Zealand at Karachi's National Stadium.
Sarfaraz Ahmed's 1st Test: Sarfaraz Ahmed, who hadn't played a game in the purest form in nearly four years, was given a return opportunity by Pakistan for the Test match against the Black Caps.
In January 2019 at the Wanderers in Johannesburg, Sarfaraz played in his last Test match, which was against South Africa. In the Quaid-e-Azam Trophy competition for Sindh in 2022–2023, Sarfaraz performed admirably. The experienced batsman scored 394 runs in 8 games at an average of 43.77, including a century and three half-centuries.
PAK vs NZ: Mohammad Rizwan's recent Poor Performances
While on the other hand Mohammad Rizwan With a high score of 46 in the second innings of the first Test at the Rawalpindi International Cricket Stadium.
Rizwan amassed 141 total runs in the three-match Test series against England at an average of 23.50. Thus PCB has decided to drop Rizwan who is currently struggling to find his form.
Rizwan hasn't managed a single score of 50 or higher in six innings against England. The wicket-keeper batsman, who has been outstanding for Pakistan in white-ball cricket, particularly in the T20Is, has returned scores of 29, 46, 10, 30, 19 and 7, in test format, for an average of 23.5 throughout the home series against England. Rizwan just doesn't seem like himself in the middle order.
PAK vs NZ: First Test Match for Sarfaraz Ahmed in Pakistan Soil
Sarfaraz has played in 49 Test matches, scoring 2657 runs at an average of 36.39, with three hundred and 18 half-centuries to his credit. Sarfaraz, 35, will play in his debut Test on Pakistani soil in the Karachi Test against New Zealand.
PAK vs NZ: Pakistan's Chances for Qualifying for World Test Championship finals
Pakistan recently suffered a 0-3 defeat to England, so they'd like to finish the year strong by giving the Kiwis a good fight. Pakistan will be looking to make a statement as they need to win this match in order to qualify for the World Test Championship finals in 2023. If they lose that means their chances of qualify will be very slim.