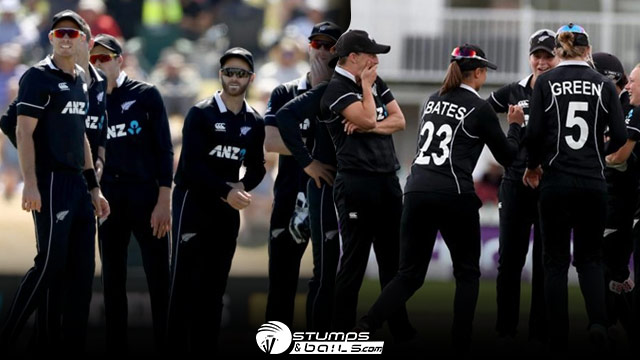 New Zealand Cricket has taken a huge step and setting a benchmark among fellow boards after announcing a ground-breaking agreement, which will see men and women players paid the same match fees.
NZC and the players' association signed a five-year deal and the agreement will see women's players at both international and domestic level receive the same match fees as men across all formats and competitions.
The agreement will start on August 1, and it also increases the number of contracts offered to women cricketers in the country and boosts the amount of competitive matches available to emerging players.
What NZC said on the historic agreement 
"This is the most important agreement in our sport. As it binds NZC, the major associations, and our players at the hip, and sets the foundation to fund, grow and develop cricket. It's been a collaborative yet very robust negotiation. Importantly, it represents a significant step forward. As we continue to grow our investment in women's cricket." said NZC Chief Executive David White.
Captains of both Male and female team also shared their thoughts
Sophie Devine, the skipper of New Zealand women's team has applauded the board. And expressed her views on the same, she said. "It's great for the international and domestic women players to be recognised in the same agreement, alongside the men. It's a massive step forward and will be a huge draw card for young women and girls."
New Zealand men's team captain Kane Williamson also welcomed the decision.
"It's really important for the current players to build on the legacy of those who have gone before us. And to support tomorrow's players, both men and women, at all levels. This agreement goes a long way towards achieving that." said Williamson.
However, on this very topic, International Cricket Council had made it clear that men's team will still earn more than women payers due to obvious reasons. Men's play increased number of matches, is one of the big reasons.
"The total remuneration for men's and women's professional players includes retainers, match fees, Trust IP payments, retirement fund contributions and insurance," the ICC further explained.