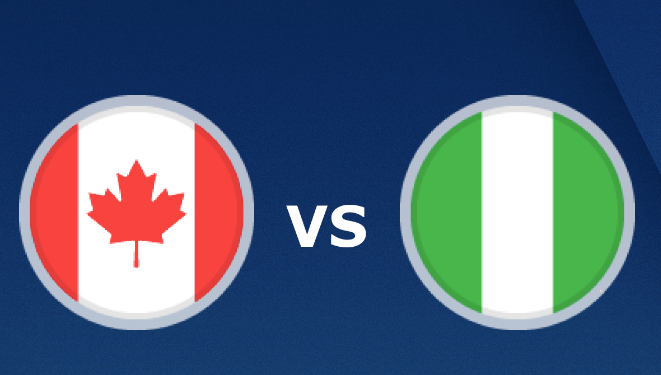 ABOUT THE MATCH
Canada will be taking on Nigeria in their second game in Group B of the ICC T20 World Cup Qualifier. The match is scheduled at the Sheikh Zayed Cricket Stadium, Abu Dhabi, on October 21.
Canada made a comfortable win against Jersey in their opening game, with Nitish Kumar's 83 off 36 helping them to 176/5 before they bowled Jersey out for 123 in reply.
Moreover, Nigeria is only at this qualifier because Zimbabwe was suspended by the ICC. They were set 185 to beat Jersey first up, but could only reach 115/7 in reply.
TOSS PREDICTION
Canada and Nigeria both lost the toss against Jersey first up, but Canada is likely to win the toss and elect to bat first.
PITCH AND CONDITIONS
The weather is likely to be sunny and clear skies in Abu Dhabi with temperatures will be still in the 30s come the evening.
The Sheikh Zayed Cricket Stadium is generally a batting pitch, though there have been some instances of the bowlers being on top so far in this tournament. Nevertheless, a settled batsman can go big quickly.
PROBABLE PLAYING XI OF Canada
Rodrigo Thomas, Navneet Dhaliwal (c), Nitish Kumar, Nicholas Kirton, Ravinderpal Singh, Hamza Tariq (wk), Dillon Heyliger, Abraash Khan, Saad bin Zafar, Nikhil Dutta, Jeremy Gordon
PROBABLE PLAYING XI OF Nigeria
Daniel Ajekun, Leke Oyede, Sesan Adedeji, Vincent Adewoye, Isaac Okpe, Ademola Onikoyi (c, wk), Chimezie Onwuzulike, Sulaimon Runsewe, Daniel Gim, Chima Akachukwu, Abiodun Abioye
MATCH PREVIEW
Canada
Canada started this tournament in excellent form.
Nicholas Kirton made his T20I debut in the win against Jersey and Canada could proceed with the same 11 after opening with a comfortable victory.
Nitish Kumar has set a tone after a 51-run opening partnership was broken in the eighth over, he smashed 83 from 36 balls to lift Canada to 176/5 against Jersey.
Jeremy Gordon and Dillon Heyliger took three wickets apiece as they bowled Jersey out for 123.
Nigeria
Nigeria is an unexpected team in the tournament and Sesan Adedeji, Daniel Ajekun, Daniel Gim and Sulaimon Runsewe all made their T20i debuts in the opening game against Jersey.
Runsewe is one of three of Nigeria's successful under-19 squad, who upset the odds to qualify for the Under-19s World Cup, to be included for this tournament.
Taiwo Mohammed and Sylvester Okpe will hope to feature at some point too.
Nigeria was only added to this qualifier when Zimbabwe was suspended by the ICC, but they could not take advantage in their first game – set 185 to beat Jersey, Leke Oyede hit 39 but they could only reach 115/7.
PROBABLE WINNING TEAM:
Canada made a big win in the opening match against Jersey, who themselves had enjoyed a big win against Nigeria. That shows Canada are the favourites to win in this encounter.
Click Here for Fantasy Picks.