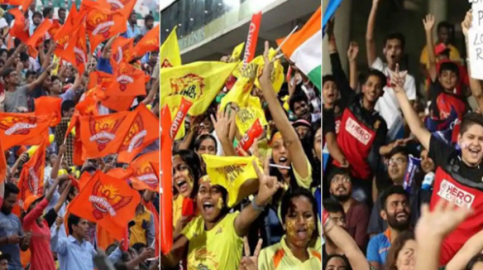 While IPL 2020 has started with much enthusiasm in UAE, but however the cricketing stars have not been able to perform up to the expectations of their respective fans. There has been little or no efforts from the side of the stars to bounce back in the series.
So far 23 matches of the 13th season of IPL have been played. Some players have proved themselves and some have completely flopped. These include players who were sold for crores in the auction. Let's know about such top-3 players, whose brightness has so far faded.
Give below is the list of players who have bought with crores and crores of money this IPL season, but could not shine with their performances:
1. Pat Cummins
In the squad of Kolkata Knight Riders fast bowler Pat Cummins was purchased for 15.5 crores, but so far he has not seen anything spectacular. So far this season, Australia 's No.1 Test Pacer has taken just 2 wickets in 5 matches.
2. Glen Maxwell
For Rs 10.75 crore, Kings XI Punjab veteran all-rounder Glenn Maxwell was purchased, but this Australian player hasn't done anything special in bowling or batting either. Maxwell, who has 186 international career matches, played 6 matches in this IPL season and scored only 48 runs and took one wicket. So far, he has played 1, 5, 13, 11, 11, and 7 games.
3. Shimron Hetmyer
Shimron Hetmyer of the West Indies, who came to play in the IPL after doing well in the CPL, also looked calm so far. Delhi Capitals purchased the 23-year-old Hetmyer for 7.75 crores, but so far he has not been able to do anything special. In 5 matches, he has scored just 46 runs.