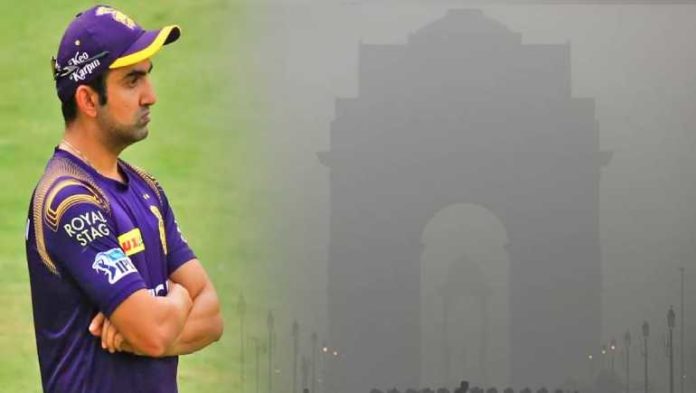 Gautam Gambhir said, "Residents of Delhi should be more worried about pollution rather than cricket match," on Wednesday as the national capital region was engulfed in smog.
He was quoted by ANI as saying, "It is a far serious issue than having a game of cricket or any other sports matches happens in Delhi. For us, I think people living in Delhi should be more concerned about the pollution levels rather than the cricket match that happens."
Gambhir added, "Not only athletes it's also for the common man of Delhi as well. A match is a very small thing, I think we can say ok whether we want to shift the match or not."
Despite the alarming air pollution levels, the first T20I between India and Bangladesh is scheduled to be played at the Arun Jaitley (formerly Feroz Shah Kotla) Stadium in Delhi on November 3
Gambhir has also appreciated Delhites for taking measures to control pollution levels, saying it was better than the past six years on Diwali.
He also asked the government of Delhi to create awareness for keeping in check the high air pollution level.
Gambhir concluded by saying, "I feel the central government is very serious in getting the pollution level down and plus stubble burning needs to be curbed as well. So, I think the central government is doing all the best what they can to curb down the pollution level but I think and feel Delhi government still needs to pull up their socks."