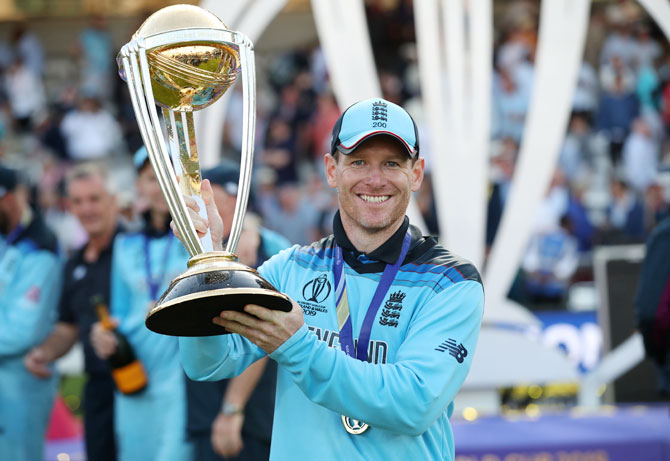 Eoin Morgan, the World Cup-winning captain of England, called it quits from all forms of international cricket on Tuesday (June 28). His outstanding white-ball career, during which he amassed over 10,000 runs in ODIs and T20Is, will come to an end,Eoin Morgan: England captain set to retire from international Cricket.
After one half-century in his last 48 innings of domestic and international cricket, which ended with two ducks in the Netherlands, Morgan has long insisted he would leave if he felt he no longer justified his spot in the XI. However, the time has come.
The 35-year-old Morgan had previously stated his intention to captain England at the upcoming T20 World Cup in Australia, but it is believed that he has decided to retire from international cricket due to growing worries about his fitness and form. The explosive middle-order batsman has only produced two half-centuries in his last 28 appearances for England.
Morgan scored 7701 runs in ODIs, of which 6957 came after he switched from supporting Ireland to England in 2009. Although it continues to be the highest total for England in ODI cricket, his seven-year leadership reign, which revolutionized the nation's white-ball game, will ultimately be what defines his legacy.
Just before the 2015 World Cup, he succeeded Alastair Cook as captain. However, the real job of transformation began after England's elimination against Bangladesh. England put together a group of power hitters under Morgan and later coach Trevor Bayliss that consistently blasted 300+ scores. Everything culminated in a stunning World Cup victory in 2019 at Lord's.
Morgan served as captain 126 times in ODI matches and an additional 72 times in T20I matches. He also served as England's captain in two T20 World Cups, but both in 2016 (runners up) and 2022, a championship run eluded his team by narrow margins (semifinalists).
As T20 World Cup is nearing later this year in Australia, which will be played on fields that should be ideal for England's army of thunderbats, Morgan has given his successor – most likely Jos Buttler – and head coach Matthew Mott enough time to get to know one another. But it's unlikely that his retirement will put a halt to the seven-year transformation.
If England goes on to unify the T20 title with the 50-over silverware Morgan won at the Home of Cricket on July 14, 2019, his legacy will only be further enhanced. Buttler will take charge of not just a team in Morgan's image but a generation of cricketers all the way down the food chain who play in the style he dictated.
Eoin has done a lot for his team and we can see the transformation in their batting style over the years because of his approach. The team will definitely take some time to adjust to this development. As for Ex-England captain, Morgan, we wish him all the best for his 2nd innings.