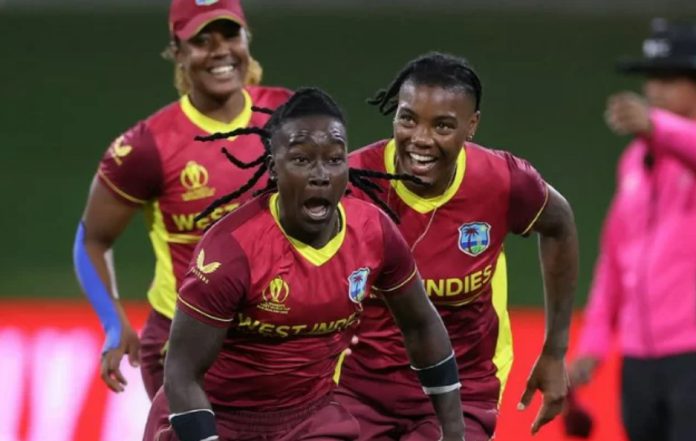 After a humiliating 100-run loss to India on Wednesday, August 3, Barbados announced their withdrawal from the Commonwealth Games 2022. The seasoned opening hitter Deandra Dottin announced her retirement midway through the historic tournament, according to Barbadian captain Hayley Matthews after the game.

Dottin, the fourth-highest run scorer in T20Is, made her unexpected retirement announcement on Monday via her Twitter account. She mentioned the team's toxic environment as the reason for her decision. She is the most-capped player for West Indies in international cricket and has the quickest century in women's T20Is.

Dottin's longstanding teammate and the skipper of Barbados talked about her choice to leave the squad midway through the CWG 2022.

When asked about her feelings regarding Dottin's decision, Matthews said, "Thankful to Deandra for everything she's done for West Indies cricket. She's obviously been a wonderful player for us over the last couple of years, and it's sad to see her go, but at the same time if it's something that she's ready for, then supporting her 100%."

Hayley Matthews said of Dottin's retirement, "I absolutely would have a conversation with her and see how things go." Matthews, who took over as team captain in June of last year, admitted that she was unaware of her colleagues' intentions for her retirement. She informed the reporters that she hadn't been aware of her compatriot's shocking retirement intentions since her attention was on Barbados' advancement to the knockout rounds.

Barbados lost to Australia, the tournament favourite, in the opening game but came back strong by beating Pakistan in the second game. However, with a win necessary in their last group encounter, the Barbadians didn't show up in the game and suffered a heartbreaking 100-run defeat to India, who eliminated them from the competition and advanced as the fourth and last team to the semi-final behind Australia, New Zealand, and England.

"I'm obviously down here promoting Barbados and everything, so I'm probably not looking to talk about it too much right now, but yeah, I would absolutely talk to her and see how things go." Matthews made this statement on Wednesday following her team's Group A finale loss to India by a score of 100 runs.