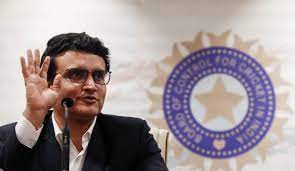 The Indian Premier League (IPL) Media Rights e-auction will get underway on June 12 and has been entrusted to Mjunction by the Board of Control for Cricket in India (BCCI). Earlier, an online marketplace for BCCI Media rights was run by the partnership that is comprised of Tata Steel & Steel Authority of Indian Limited (SAIL).
The ICC's chairman and CEO, Greg Barclay and Geoff Allardice have made plans to meet in Mumbai with representatives of India's broadcast and digital media sectors. Both parties, who were summoned by the Board of Control for Cricket in India (BCCI) for the Indian Premier League playoffs and final, will be present in the city on Friday when the meetings are expected to take place.
Prior to heading on to Ahmedabad for the finale on Sunday, Barclay, who is presently in Kolkata for the first two games of the playoffs, will be accompanied by the CEO in Mumbai (May 29).  ICC sources & media officials join in a meeting, during which the ICC rights tender, the procedure of which is anticipated to be finished in July, would likely be discussed.
BCCI Signs Mjunction Services Limited
The ICC is going to sell the rights to broadcast international cricket during the cycle 2024-2031. The invitation to submit bids will be sent out as soon as the IPL rights sale that the BCCI is attempting to finalize by the middle of June.
There was considerable debate in India when the ICC assigned the tournament to Pakistan, and India's Sports Minister Anurag Thakur had talked about it as well in related to India's involvement. One of the topics discussed is the Champions Trophy in 2025, which will be hosted by Pakistan. This meeting takes place not long after a meeting of the same kind, which was conducted by the top two bigwigs of the ICC in Mumbai with the chiefs of television networks and digital giants in the nation last month. During that timeframe, the broadcasters also brought up the concern.
It has been learned in the meantime that the BCCI has retained the services of Mjunction Services Limited to manage the Internet-based auction of the Indian Premier League broadcasting rights beginning on June 12. The platform for placing bids at the auction will be provided by Mjunction, a joint venture between Sail and Tata Steels.
The entities who are authorized to place bids for the IPL rights will be invited to participate in a session, a simulated auction, and a few training sessions that will be provided by the service provider. It is common knowledge that the e-auction for Bundle A and Bundle B (tv and digital rights for India and the subcontinent) will take place first on June 12, preceded by the auction for Bundle C and D, which may continue into the following day.