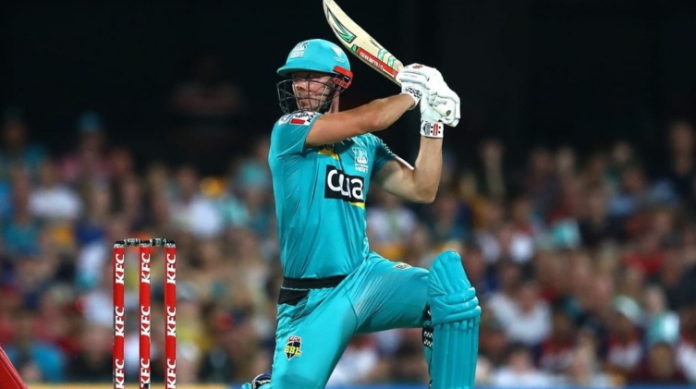 Chris Lynn's participation in the ILT20 could be hindered by Cricket Australia, and the difficulty the BBL has in luring overseas talent has been highlighted by the signing of top performers from the overseas draft, such as Alex Hales and James Vince, to the new league that will compete with the BBL in January.

Andre Russell is one of the additional ten foreign players that previously competed in the BBL but did not declare for the draft. More players are anticipated to sign with the UAE league in the following days, along with announcements of players joining the new South African league.

Lynn is the only Australian to have signed so far; David Warner was not among the first 54 players announced to play in the UAE since he is anticipated to secure a deal to play in the BBL.

He doesn't have a BBL contract because Brisbane Heat fired him, although Adelaide Strikers have expressed interest. It would be challenging for him to obtain a no-objection certificate (NOC) to play in the UAE if he were to sign a BBL contract, and CA indicated that it had not yet received a NOC request from any player and would put the needs of Australian cricket first.

CA spokesperson said, "Cricket Australia has not received any applications for No Objection Certificates pertaining to a player's participation in any overseas competitions for the upcoming season."

"Our guiding principle remains the prioritization and protection of Australia's domestic summer of cricket and the interests of the game overall. As such, NOCs are generally only issued for the period after the Australian season has finished."

Because Australia would be deemed his home board, Lynn would require a NOC to play in the UAE even if he did not sign up for the BBL. However, it is understood that any attempt to prevent him from playing might be considered an act of restraint of trade under Australian law. After leaving the BBL the previous year, Shane Watson participated in the Bangladesh Premier League in 2019–20 without a NOC.

The ILT20 runs from January 6 to February 12 and the BBL from December 13 to February 4. The South African T20 league's schedule will be released in the following days, however, it is anticipated to follow the ILT20's schedule. It is anticipated that one of those traveling to South Africa will be Liam Livingstone, who is most likely to be a platinum pick in the BBL.

The contracts available in the UAE and South Africa have surpassed CA and the BBL, as predicted by Ricky Ponting and Usman Khawaja last month. South Africa is believed to have offered a minimum of US$300,000 (about AUD$430,000), whereas the ILT20 is offered up to US$450,000 (around AUD$650,000).