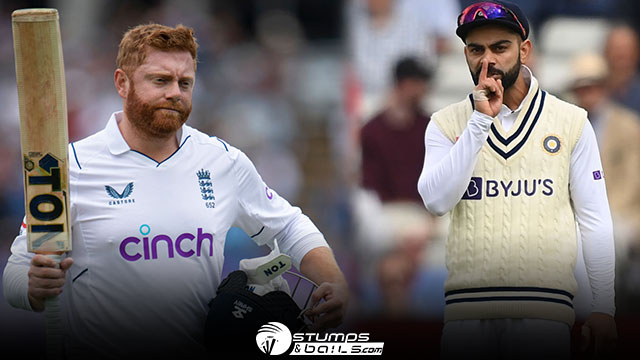 Birmingham, July 4  The senior Indian player Virat Kohli and the star England batsman Jonny Bairstow got into a furious argument on the third day of the postponed fifth Test. However, Bairstow downplayed the incident, claiming it was standard procedure in sports.

The England batsman wasn't one to take Kohli's criticism of Bairstow's "play and miss" strategy lightly during the morning session on Sunday. The umpires had to step in at one point to defuse a heated situation. When questioned about the tense interaction with Kohli, Bairstow, who smashed 106 off 140 balls, responded, "Nah, there was simply nothing to it.

We've been playing against each other for at least ten years. It's a little fun (having a good time, enjoyable social activity). On the field, we are ferociously competitive, and that is what it is all about.

"We're two rivals competing while playing Test cricket. It encourages us to be at our best. It's part of the game to do whatever it takes to bring your team across the finish line. Following the argument, Bairstow began taking chances with his strokes, lofting many over mid-off and clipping a couple towards the mid-wicket boundary.

When asked if Kohli was "poking the bear" during the news conference following the third day of play, Bairstow responded, "It's a lovely joke, actually.

"We've had the good fortune to compete against one another for more than ten years. As a result, there have been occasional field engagements.

We should be able to have supper, I think. Don't stress over it, Bairstow said.

The foundation of England's 284 in response to India's 416, a first innings deficit of 132 runs for the hosts, was Bairstow's century. At the end of day three, India had a score of 125 for 3, increasing their advantage to 257 runs.