Virat Kohli has certainly come a long way since his brash young days. He is now even looked at as one of the senior statesmen of the game. Kohli is one of the best batsmen of his generation and has raised the bar high for other players. His zen-like approach to batting is quite a departure from the on-field aggression he exhibits while playing the game. There have been plenty of instances when Kohli has lost his cool and found himself in needless controversy. We at Stumpsandbails bring you 5 such instances where Virat Kohli invited controversy for no reason.
#5 Wrongfully abusing a journalist:
The moment Virat Kohli fails to score in a match people immediately bring Anushka Sharma into the picture. There happened one similar incident which got into captain Kohli's nerves. He lashed out at one of the reporters who he thought had written a misleading article on Anushka Sharma. However, Kohli realised that he wasn't the same journalist who had quoted that slandering piece about his wife. But to Kohli's credit, he went on to apologise for his misjudgment and mistake. The ICC issued a warning to Virat Kohli for his wrongful behaviour.
Also Read | Australia vs India: Shubman Gill Refuses To Bow Down In Front Of Giant Aussies
#4 The Anil Kumble episode
When Anil Kumble was handed over the coaching responsibilities of the Indian team in 2016 the move was welcomed by one and all. People felt that the combination of Kohli and Kumble will take Indian cricket to reach newer heights. But strange things started making their noise into the media. During Australia's tour of India in 2017, Kohli suffered an injury in the 3rd Test match and was ruled out from playing the 4th match. Kumble had insisted on playing Kuldeep Yadav, an extra spinner in place of a seamer. While Kohli was averse to the idea. The rift started getting wider with every passing day and Kumble finally discontinued his coaching duties post-India's champions trophy final loss in 2017. Kumble's ouster as coach bought in bad press and negative word of mouth for Virat Kohli.
Also Read | 5 Times When Cricket Was Affected By Racism
#3 Getting under the skin of Tim Paine
India were 1-0 up going into the 2nd match against Australia at Perth in the 4 match Test Series (2018-19). Virat Kohli who by then had scored a fabulous century in the first innings of the 2nd test had faced a barrage of short-pitched deliveries. This tactic didn't sit well with Kohli and he started targeting Australian Test Captain, Tim Paine as soon as he walked into the wicket. Kohli almost needlessly shoulder barged into Paine while he was taking a run. His sledging didn't find any fans and it was regarded as a wasteful exercise by many.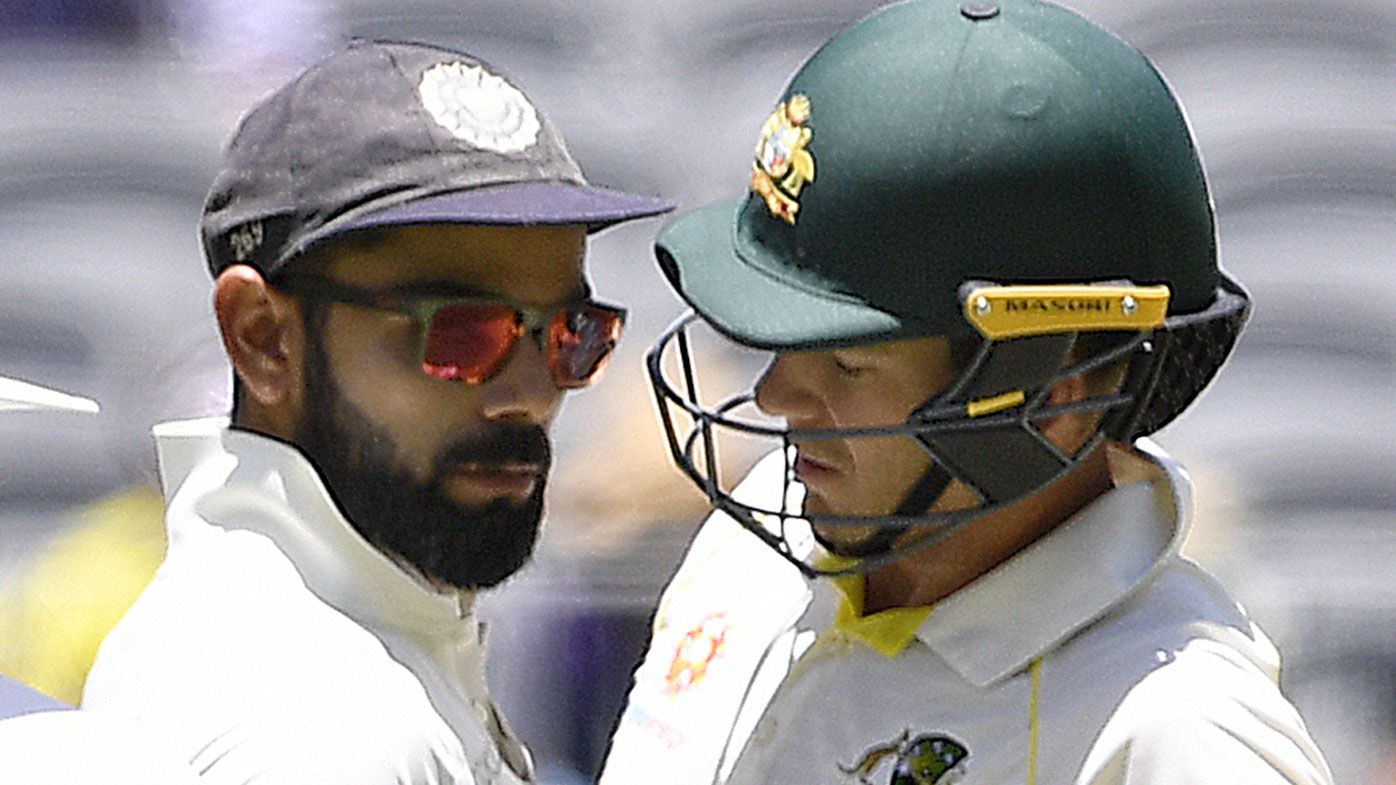 #2 Popping the middle finger
Virat Kohli was equally vulnerable as he was aggressive in his early playing days. He was having an ordinary series up until this point against the Aussies (2011-12). This untoward incident happened in the 2nd test at Sydney when Kohli was fielding at the boundary ropes when a bunch of guys were sledging Kohli. And in a moment of madness, Kohli raised his middle finger to express his displeasure towards the crowd. He was slapped with a 50% match fee cut for this gesture.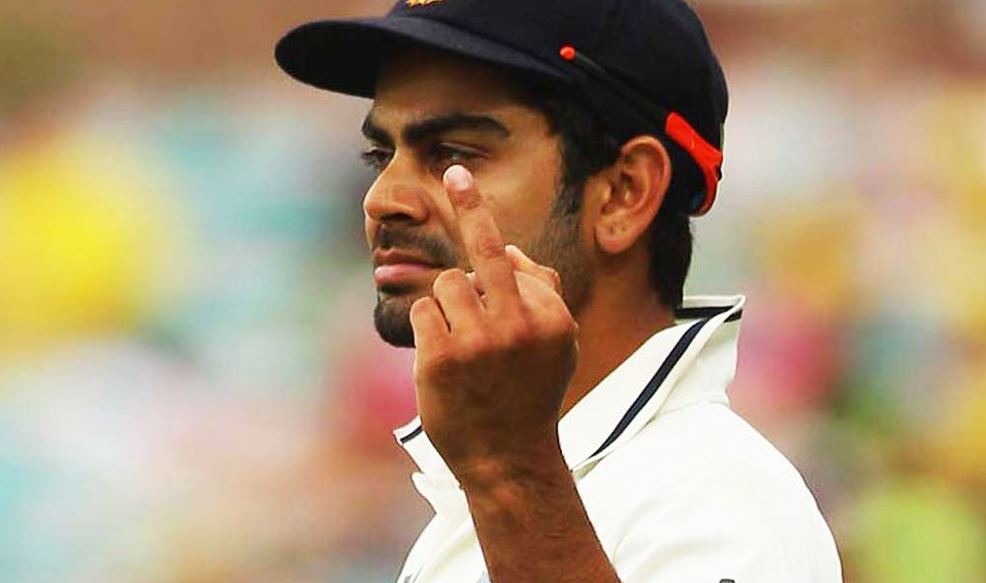 #1 Showdown with Gautam Gambhir
Gautam Gambhir was always looked upon as someone who has mentored Virat Kohli in his initial years of International Cricket. The duo has shared many a memorable partnership and were considered thick friends once. But all hell broke loose in an IPL game in 2013 when Gambhir's Kolkata Knight Riders were playing Kohli's Royal Challengers Bangalore. Gambhir gave Kohli a send-off after taking his catch to which Kohli retorted pretty strongly and walked swiftly in Gambhir's direction. The duo almost came face to face against each other as if they were getting ready for a boxing bout. Rajat Bhatia and few other cricketers stepped in else it would have been a very sorry picture featuring 2 of India's leading cricketers.