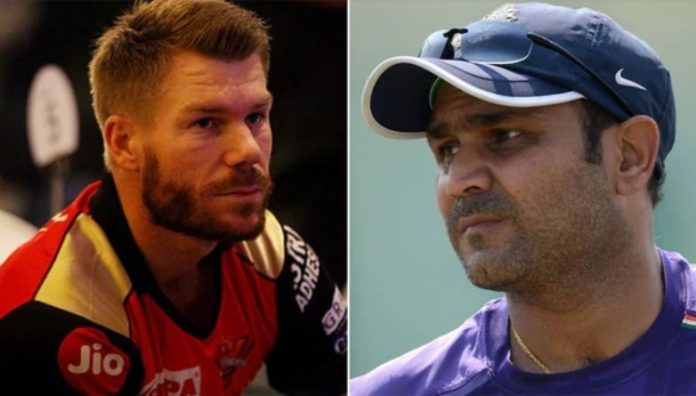 The turn of the twenty-first century brought in huge challenge to the purest format of the game. The evolution of other formats meant that Test cricket was always on its toes. There were a few cricketers who stepped up to revive cricket with their overall brilliance.
These bunch of cricketers entertained in different ways. There were few batters who stepped up the pedal to deliver valuable knocks. They ended up scoring an unbelievable amount of runs in a single day.
We look at 5 batsmen who scored the most runs in a single day:
[List contains batsmen who played these innings post-2000]
#5 Herschelle Gibbs – 228 runs
He was undoubtedly one of the finest limited-overs openers of all time. Herschelle Gibbs has played many valuable knocks in the ODIs. But he was a solid Test match batter too. In the second Test against Pakistan in Cape Town, Gibbs went big, and he went fast.
Gibbs smashed 228 runs on a single day against a solid Pakistan attack. The knock came in January 2003, 19 years still, it remains the fifth on the list of scoring most runs on a single day.
#4 Karun Nair – 232 runs
India was in a position of relative strength when Karun Nair walked into bat this innings. In the fifth Test against England, Nair came in at number 5. He is the only non-opener on this list. It speaks volumes about the mood that Nair was in that day. He became the only second Indian to score a triple-century. His 303* remains one of the best Indian knocks in recent times. 
#3 David Warner – 244 runs
The big bull David Warner had a field day at the WACA, Perth. On a featherbed of a wicket, Warner belted away right from ball one. In what is traditionally considered a tough wicket to bat on, Warner's scoring pace suggested otherwise. He finished the opening day unbeaten on 244 runs. His knock set up Australia's huge first innings total of 559. But the wicket was such that New Zealand too batted big scoring 624 runs.
#2 Virender Sehwag – 257 runs
South Africa posted a mammoth first innings total of 540 batting first. India's response hinged largely on Virender Sehwag's bat. Sehwag true to his reputation didn't disappoint. In a sensational display of batsmanship, Sehwag plundered arguably the best bowling attack of those times. He raced his way to a second triple century.
Sehwag started day 3 batting on 52, and in no time he finished the day on 309 not-out. A 400 was there for the taking but Sehwag being Sehwag got out to an aggressive shot on 319.
#1 Virender Sehwag – 284 runs
The Nawab of Najafgarh showed no mercy on a visiting Lankan attack. He put the attack on the sword on a sultry Mumbai afternoon. Virender Sehwag smashed 284 runs in a single day. He was eventually dismissed on the next day on 293. Sehwag's knock comprised 40 boundaries and 7 sixes.
He showed the world what is possible if a batsman plays fearlessly focusing on just the next delivery. Sehwag in fact ranks number 3 on the all-time list of batsmen scoring the most runs in a single day. It is some feat this!