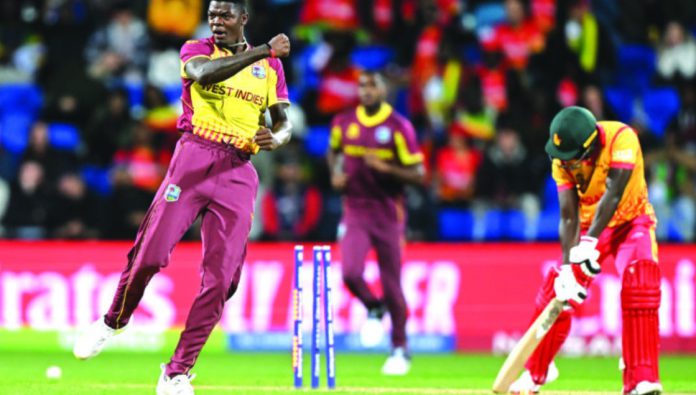 Ireland after beating West Indies in the World Cup playoffs qualifies for the T20 World Cup
Ireland has qualified for the next round, they will have to wait to see which teams will they face in the next round. Their group will depend on how the second match of the day between Scotland and Zimbabwe plays out.
Two-Time Champions get Knocked out
The West Indies, the T20 World Cup champions, got knocked out early after being defeated by Ireland by nine wickets to move into the Super 12.
West Indies scored 146/5 by the bowlers despite Brandon King's 62 before Paul Stirling and Andy Balbirnie set the tone with an outstanding opening stand. Although the West Indies were able to break it, that was the extent of their success with the ball. With only 15 balls left, Ireland easily won the chase.
Struggling West Indies 
Only 26 runs scored by West Indies in the four overs that followed the PowerPlay as Evin Lewis and Brandon King, who had replaced Shamarh Brooks, slowly resurrected the West Indies innings against the Irish quicks. 
They reached 67/2 in 10 overs and realized they needed to step it up. But Ireland took advantage of West Indies' recent weakness with spin bowling to further tighten the screws. Lewis miscued a powerful hit to mid-off because he failed to read Gareth Delany's googly.
Player of the match
Gareth Delany for his incredible performance, received the player of the match award. After receiving the award he stated "It's an incredible day for us. We wanted to get over the line, and the fashion we did it in was amazing. Our spin bowling coach came along with a plan, and we tried to keep it simple. It's a dream come true for us, we are pretty delighted, to be honest. Campher's knock the other day (against Scotland), along with Dockrell's contribution allowed us to get in this position,"
Incredible Ireland's Performance 
This should rank among Paul Stirling's top performances since the veteran produced a memorable inning under Duress in a match that needed to be won. Stirling smashes a magnificent half-century.
The first-run stand between Paul Stirling and Andrew Balbirnie, which served as the cornerstone for Ireland's spectacular victory, will live in infamy. West Indies, two-time champions, are eliminated from the T20 World Cup. Ireland has advanced to the Super 12 round. What a renowned victory this is.
Which teams qualified for the Super 12s
Ireland, the Netherlands, and Sri Lanka have made it to the Super 12. Which team will be the fourth? Zimbabwe or Scotland? In a moment, the two teams will square up at the same location. Let's wait and see who comes out on top.