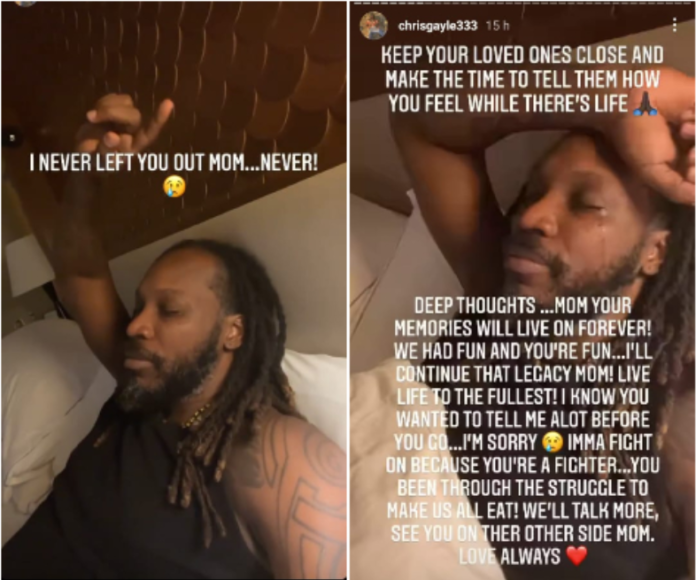 West Indies legend Chris Gayle got emotional on his recent Instagram story while listening to a song called "Mama" by Mavado on Mother's Day. Gayle shared a set of Instagram stories while remembering his late mother, who passed away due to a heart attack in 2018.
Chris Gayle remembers his mother on Mother's Day
Gayle can be seen crying as he listens to the emotional song. He mentioned in his stories that it is very important to keep your loved ones closer to you. He added that everyone should take care of their family. Gayle mentioned the sacrifices his mother made for her family. He added that her memories will live forever and that he will see her soon on the other side.
— Infidel 2.0 (@Infidel_strike) May 10, 2021
"Deep thoughts.. Mom your memories will live on forever! We had fun and you're fun.. I'll continue that legacy mom! Live life to the fullest! I know you wanted to tell me a lot before you go. 
"I'm sorry. Imma fight on because you're a fighter.. You have been through the struggle to make us all eat! We'll talk more, see you on the other side mom. Love always (SIC)," he wrote in his Instagram story with a series of clips.
Here are the stories which Gayle posted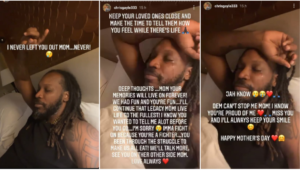 He also penned down a Tweet on Mother's day
Happy Mother's Day to all the beautiful Mom's out there. Have a a lovely day. 🙏🏿❤️

— Chris Gayle (@henrygayle) May 9, 2021