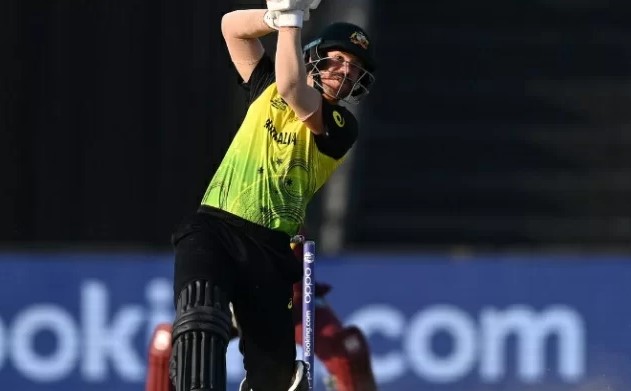 David Warner is unlikely to participate in the International League T20 (ILT20) in the UAE in January, and he appears destined to stay in Australia as talks to have him return to the Big Bash League (BBL) for the first time since 2013 are still underway.
After the three-match ODI series against South Africa was called off, Warner, who is under contract with Cricket Australia but does not have a BBL deal, will be free to play franchise cricket in January 2023. The UAE had expressed a strong interest in having Warner play, especially since his IPL team Delhi Capitals also owns the Dubai Capitals franchise.
A possible deal to have Warner play in the ILT20 is almost probably off, and Warner's manager James Erskine told the Sydney Morning Herald that talks to have Warner participate in the BBL with CA and the Australian Cricketers Association (ACA) were ongoing.
CA is in a predicament since Warner may potentially receive an offer of $US450,000 to play in the UAE as he does not have any BBL contract.
Warner and Starc haven't participated in BBL since 2013 and 2014, respectively, and Smith, pat Cummins, and Hazlewood don't have BBL contracts either. The CA-contracted players are not required to compete in the BBL as part of their contracts. Warner is now the only player publicly linked to the UAE, despite the fact that Cummins and Hazlewood have been highly sought-after hires in the IPL in recent years and would draw a lot of interest. Starc has already stated he won't make himself available to rest.
High-profile T20 players from Australia with BBL contracts include Glenn Maxwell, Marcus Stoinis, Mitchell Marsh, Matthew Wade, Adam Zampa, Aaron Finch, and Tim David. The pay cap of $AUD1.9 million ($US1.32 million approximately) is a major impediment to players' potential earnings in the BBL, with top contracts for Australian players in the league topping out at about $AUD190,000 ($US132,000 approximately). Even with hefty additional marketing bonuses, the highest contract in the UAE for a shorter tournament dwarfs the sum a player can make in the BBL.
Last month, Ricky Ponting and Usman Khawaja foresaw these problems, underlining the possible pay disparity between the BBL and the T20 leagues in South Africa and the UAE for both Australian and foreign players.