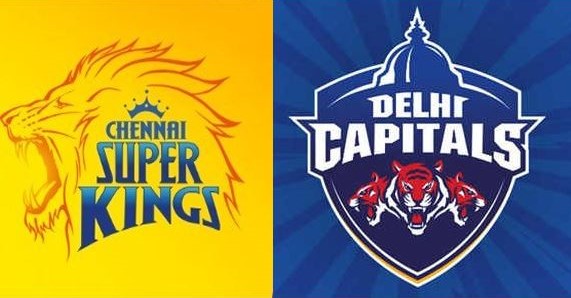 CSK vs DC Head to Head Details
| | |
| --- | --- |
| Total Number of Matches Played | 20 |
| Matches Won By CSK | 14 |
| Matches Won By DC | 6 |
| Matched played in Chennai | 8 (CSK 6, DC 2) |
| Matches played in Delhi | 7 (CSK 5, DC 2) |
| CSK average score against DC | 163 |
| DC average score against CSK | 143 |
| Most runs for CSK | 520 (MS Dhoni) |
| Most Runs For DC | 171 (S Iyer) |
| Most Wickets For CSK | 11 (D Bravo) |
| Most Wickets For DC | 8 (A Mishra) |
Top Picks from Batting Order, Middle Order, Bowling Order
| | | |
| --- | --- | --- |
| Top 3 Bats Man Fast Scorer from DC | Top 3 Middle Order Fast Scorer from DC | Top 3 Bowlers Wicket Taking Ability from DC |
| S Dhawan | R Pant | A Mishra |
| S Iyer | C Ingram | T Boult |
| P Shaw | A Patel | K Paul |
| Top 3 Bats Man Fast Scorer from CSK | Top 3 Middle Order Fast Scorer from CSK | Top 3 Bowlers Wicket Taking Ability from CSK |
| Du Plessis | Dhoni | I Tahir |
| S Raina | R Jadeja | H Singh |
| S Watson | DJ Bravo | Deepak Chahar |
CSK vs DC Prediction
Wicketkeeper for CSK vs DC
It is experienced vs the trainee, and we are going with the experienced Dhoni for this game, basing on his current form and the fact that Dhoni being the finisher. His wicketkeeping skills are high compared to pant.
Bowlers for CSK vs DC
The Vizag track showed us why the average T20 score at the venue is just 140 odd. The ball gripped, turned and caused all sorts of problems to the batsmen.
With that scenario in place, we would be considering on spinners once again cause havoc and bring in the best spinners from both sides. Imran Tahir and Amit Mishra have been the mainstays of the spin bowling units of their respective bowling attacks.
For the third bowling pick, we go with Harbhajan Singh, as the pitch offers some assistance in holding DC batsman in making runs
Being a bowler-friendly track, we go in with 4 bowlers for this game. While all my bases from a spin perspective are taken care of. The face bowlers to pick are K Paul as he took 3 Wickets against SRH in Vizag and
All-Rounders for CSK vs DC
Spin bowling all-rounders are the way to go for this game. And who better than the duo of Axar Patel and Jadeja to do the job for CSK vs DC.
Ravindra Jadeja was tipped to be the main bowler on that spinning track in Vizag (as confirmed by Fleming). On a track that offers spin, Jadeja becomes effective because he has the one that goes on with the arm, with the batsmen playing for the turn. Trust the pitch report and get him in for sure.
Batsmen for CSK vs DC
Shikhar Dhawan and Shreyas Iyer have been in brilliant form with the bat for DC all through the season and in the previous two matches, both have contributed 132 Runs.
Suresh Raina is a good player of spin and he has a good record with 89 runs from 53 balls from last two head to head matches.
P Shaw or Faf du Plessis?
For the final batting pick! my pick is going to be Du Plessis as he has a good record against P Shaw. Duplessis has scored 39 runs against DC following P shaw with 28 runs.
(* As the previous match performance of the Prithvi shaw is amazing. Chances to pick may be of 50 – 50 between Faf and P Shaw)
Suggested Playing XI No.1 for Head to Head
| | |
| --- | --- |
| IF DC Bat First | IF CSK Bat First |
| Dhawan – C | Du Plessis – C |
| S Iyer | Raina |
| P Shaw | Watson |
| R Pant | Dhoni |
| A Mishra | Jadeja |
| K Paul | I Tahir – VC |
| A Patel | H Singh |
| Raina | Dhawan |
| Jadeja | A Mishra |
| I Tahir – VC | K Paul |
| H Singh | S Iyer |
However, if the track suggests that is going to spin a lot, I would captain I Tahir and put Amit Mishra as my vice-captain.