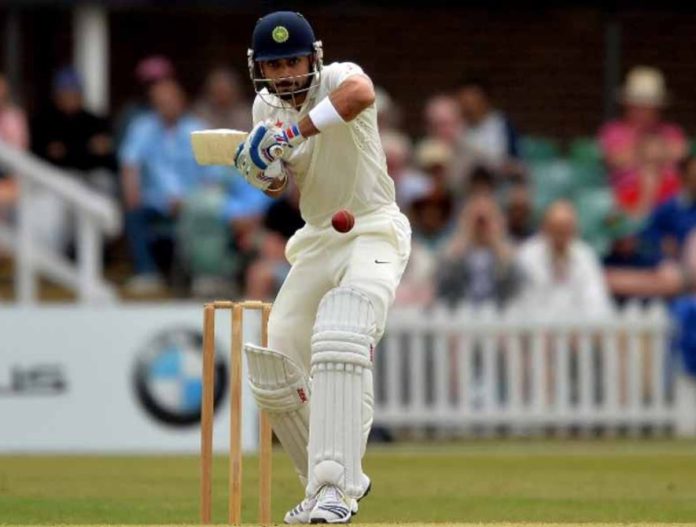 Ex-Indian skipper Virat Kohli is back in Mumbai after 2 Week vacation in Europe. Kohli, who was with his family in Europe, spent time in Spain, Paris and London. But, now he is back in his country and is ready to start the practice for the Asia Cup T20 Cricket in UAE.
Virat's name was missing out from the recently announced India vs Zimbabwe ODI series, and according to media reports, Virat wants to concentrate on the big tournaments and is eager to win the next 2 big tournaments for India. The run-machine Kohli will next be seen in the upcoming Asia Cup, which is scheduled to be start on August 27.
Widely regarded as king Kohli for all his contributions till now for the Indian side, is currently suffering from a bad phase in his career. The right-handed batter has been trying his level best to score a ton since November 2019, but he wasn't able to convert his starts to hundred.
Previously, he used to score most of the runs for his team and won India matches single headedly. But, from the past couple of years, Kohli was seen struggling with his form.
Virat Kohli's performance in England series 
The last international series in which he featured was against England in July, but there also Kohli was unable to show any signs of returning back to form as he only managed to score 31 runs in 2 test innings In 2 T20Is, he just recorded 12 runs. While he scored only 33 in two ODI games.
Considering his dry run in England, many criticises feels him to give his place to some other capable batter, especially in India's T20 team. When Kohli was not part of the 2 games against Ireland and the first T20 versus England, Deepak Hooda, who selected in place of him, showed a potential to play at no.3 in the T20Is.
But, some days back Kohli expressed his desire that he is all charged up and wants to win Asia Cup 2022 and ICC T20 World Cup 2022 for India. And we will soon be seen him in the action in the upcoming Asia Cup.