The Team India Skipper Virat Kohli was not impressed with his team's fielding performance and efforts as the West Indies team won by 8 wickets in the 2nd T20I match in Thiruvananthapuram on Sunday. The Indian team captain had also something to communicate with the people in the crowd when they reacted for a missed catch by the wicketkeeper Rishabh Pant by remembering MS Dhoni's name.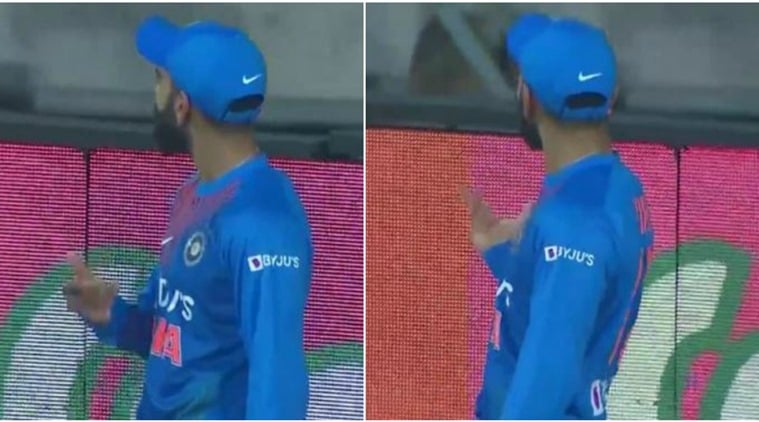 Virat Kohli Displeased With The Crowd Over Dhoni Chant:
The Kerala crowd, who had earlier praised and lauded the BCCI when the local boy, Sanju Samson was picked in the T20I World Cup Team, changed their stance by expressing disappointment when he stepped out before the match and was not named in the XI.
When the Indian wicketkeeper Rishabh Pant dropped Evin Lewis in the 5th over, the crowd did not spare Pant. Kohli, however, was not impressed with this. He looked around the crowd and seemed to gesture that they should pronounce Pant's name as he was the wicketkeeper on the field for the Indian team.
Virat Kohli said earlier that he thought it was disrespectful to invoke the name of Dhoni, the former Indian cricketer when Pant was present on the field. Rishabh Pant did redeem himself by pulling off a stumping later in the match. In the Indian innings too, Pant had been one of the most successful and outstanding players as he put on a good partnership with Shivam Dube to post 170 in 20 overs.