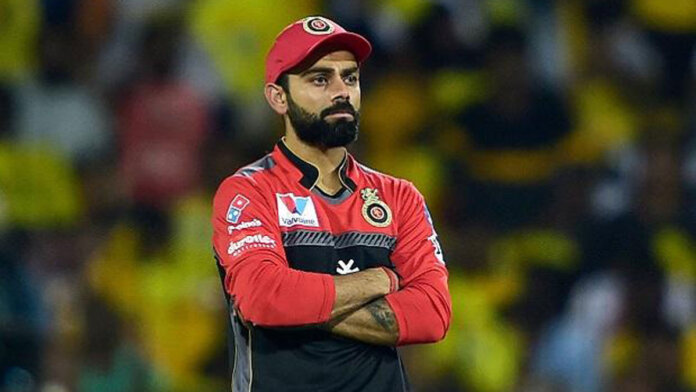 Indian skipper Virat Kohli is one of the finest batsmen in world cricket. He has been given the title of 'King' by his lovers and he rightly deserves so. However, the 32-year-old still has to win a major trophy as the captain of the Indian team and as that of the IPL side Royal Challengers Bangalore. Virat Kohli has been leading the Bangalore-based franchise since 2013 but is yet to win the IPL silverware.
IPL 2021: Virat Kohli decides his future with RCB
There were many questions about Virat Kohli's future with RCB if the Indian superstar fails to win the IPL in the coming season as well. A mega auction is around the corner and many critics were assuming that Kohli might opt to play for another franchise to try his luck in winning the Indian top-tier league.
However, the heartthrob of Bangalore has made it clear that he is not going anywhere. Virat Kohli, recently, stated that he does not see himself playing for any other franchise than RCB. This might come as a sigh of relief for the red army seeing their captain commit to them about his future with the club.
Virat Kohli stated: "I don't see myself leaving or playing for any other IPL team"
"I don't see myself leaving or playing for any other IPL team"

Home is where the heart is! ❤️#PlayBold #WeAreChallengers #IPL2021 pic.twitter.com/hCyyZxYQ9M

— Royal Challengers Bangalore (@RCBTweets) April 7, 2021
IPL 2021: Virat Kohli set for his IPL rendezvous
Indian Premier League's highest run-scorer, Virat Kohli, will lead RCB yet again this season. The stage is set for the Indian skipper to grab his maiden IPL trophy. Virat Kohli's glorious trophy cabinet is missing an IPL silverware, which will just add another feather to his hat. Kohli will be wanting to be in his top form this season as he wishes to gear up for the upcoming ICC T20I World Cup, which is also scheduled to be played in India.