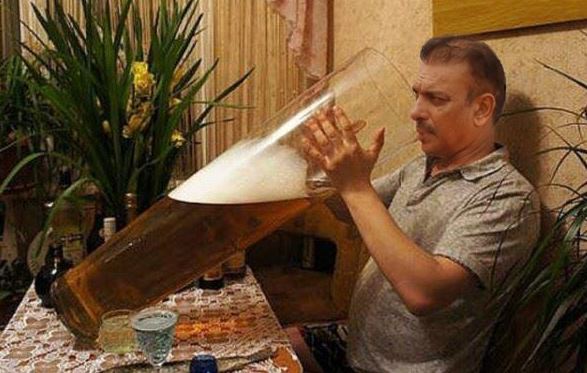 Current team India head coach Ravi Shastri has been reappointed as the senior men's Indian team head coach on 16th August 2019.
Kapil Dev has led the advisory committee and confirmed the news after following the complete selection process.
Ravi Shastri was reappointed because of the relationship he had with Indian captain Virat Kohli. And the India Skipper has also expressed his support for Shatri during the press conference for the West Indies tour.
In Shastri's tenure, he has guided over 11 Test wins out of 21 test matches. And India is ranked No.1 in Test cricket. In his period India has won 44 ODI matches out of 61 and made it till 2019 World Cup. And also won 25 out of 36 T20 games.
Ravi Shastri will remain as Indian Team head coach until the T20 World Cup of 2021 to be played in India.
Indian cricketing fans opposed the move taken by CAC and have shown their disappointment in Twitter and made fun on Shastri.
#RaviShastri right now. pic.twitter.com/MIlqC4u8qe

— Krishna (@Atheist_Krishna) August 16, 2019
Asked Mike Hesson and Tom Moody for interview still re appointed #RaviShastri as Indian coach
*Meanwhile Indian fans to BCCI* pic.twitter.com/7K0cZpEMzZ

— Subham (@subhsays) August 16, 2019
Reason behind virat chose ravi shastri as coach!!#RaviShastri pic.twitter.com/Zxr1rXh1Me

— himanshu maheshwari💧 (@KakaniHimanshu) August 16, 2019
India lose 1 more World Cup of 2023 by reselected #RaviShastri as a head coach of Team India 🇮🇳

Try for 2027 now…

Pls check attached photo of Shastri's Career.

There are so many players who are better than Shastri.#Coach pic.twitter.com/egQDmwi3LE

— RCM (@RCM_2001) August 16, 2019
Virat Kohli to Ravi Shastri 👇

This is why he continues to be Coach of Indian cricket team 😑😑#RaviShastri pic.twitter.com/EwpKUwwewK

— Anmol 🇮🇳 (@AnmolKatiyar007) August 16, 2019
Cheers guys! Time to celebrate… #RaviShastri pic.twitter.com/WGaxokc7i6

— Navneet Mundhra (@navneet_mundhra) August 16, 2019
Woww not surprised me !!!

Ravi Shastri re appointed as Head Coach.
Well played 👍

Jab Head Coach vahi appoint karna tha to itna drama kyu kia.

Politics Politics Politics….Well Done 👍😏#HeadCoach #RaviShastri #TeamIndiaCoach

— Archie Agarwal (@_rchie0425) August 16, 2019
What you order What they
Online. Deliver pic.twitter.com/tmzNzGdq9H

— Kashmiri Marwadi 🇮🇳 (@Muaaaahrwadi) August 16, 2019
I don't mind if #RaviShastri continues to be the coach of the team as long as Kohli is happy. Because that's the most important thing. I don't mind even if Kohli wants Rakhi Sawant to be India's next coach. Whatever works for him, works for me.

— Sagar (@sagarcasm) August 16, 2019
Ravi Shastri Currently to everyone:

And with that snap dream of winning T20 World Cup is reduced to ash. 😭 #TeamIndiaCoach #RaviShastri #BCCI pic.twitter.com/IWdDZXLeSm

— S (@5aur4v) August 16, 2019
Dear @BCCI #RaviShastri pic.twitter.com/MUqKLPtGZ8

— Arvind (@InsidiousMafia_) August 16, 2019
Indian Cricket Fans : When Ravi Shastri will be re-elected as the Head Coach of Indian Cricket Team…!!! 🙏🙏🙏 #RaviShastri #BCCI pic.twitter.com/RecCHN0JXy

— Surya ⚠️ (@suryalisestoon) August 16, 2019
#RaviShastri before CAC meeting pic.twitter.com/fmfkyr7BVW

— INFERNO 2.0 (@TheAngryLord) August 16, 2019
Ravi Sastri to continue as Party Manager of Team India….#RaviShastri #TeamIndia pic.twitter.com/khPUYPPx2k

— JHA Thoo👻👻👻 (@jhathoo) August 16, 2019
Ravi Shastri will be re-elected as head coach of Indian Cricket team. Just like Sonia Gandhi as Congress president.
We have Sachin, Ganguly, Dravid, Gavaskar. #RaviShastri pic.twitter.com/1Z7UtDXYWo

— Sangeeta (@Sangeeta123S) August 16, 2019
#RaviShastri Coach

Now @imVkohli : pic.twitter.com/X1XBY4Epaq

— Online Tamizha (@OnlineTamizha) August 16, 2019
Jofra knew it #RaviShastri pic.twitter.com/JTxixzaBvG

— DhoniismForevr (@DhoniismF) August 16, 2019
The CAC reappoints Mr Ravi Shastri as the Head Coach of the Indian Cricket Team. 😥😥😥

Indian fans right now#RaviShastri#TeamIndiaCoach pic.twitter.com/79ZRbdW3Jj

— Vaisakh S (@Vaisakh42175734) August 16, 2019
#RaviShastri again appointed as the #TeamIndiaCoach
Meanwhile cricket fans :- pic.twitter.com/td8q9HsL7h

— Er- Ramkishor katariya (@Ramkishorkatar2) August 16, 2019
How is Ravi Shastri today?#RaviShastri pic.twitter.com/gw910kY3l2

— Dipanshu Daga (@dipanshudaga) August 16, 2019