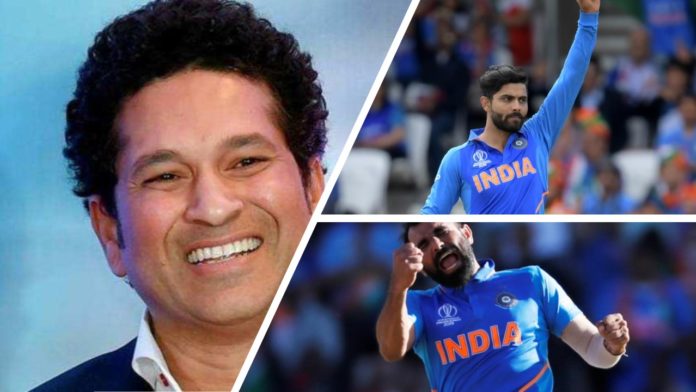 India has topped the points table with 15 points from nine matches. Virat Kohli and Co are set to play the semi's with New Zealand on July 9 at the Old Trafford in Manchester.
Meanwhile, the cricket legend Sachin Tendulkar said that Ravindra Jadeja is one option where India can opt for the semis. The Kohli men are playing with five bowler's and including Jadeja can provide them with extra bowling option.
"Jadeja is one option I would like to throw on the table to team management. I feel if Dinesh Karthik is going to bat at No. 7 then possible Jadeja could be an option there because his left-arm spin can come in handy. In a big match you would want a cover-up because we are playing just 5 bowlers," – Sachin said.
Sachin also wanted India to bring back Mohammed Shami into eleven. The Bengal bowler has 14 wickets in four matches of the tournament but is not present in the game against Sri Lanka in Leeds. Sachin told that the bowler did well in the match against West Indies in the same venue. Shami ended with a good figure of 4/16 in that clash.
"I would also be tempted to bring back Mohammed Shami because against West Indies he was good at the same venue. When we talk about Old Trafford there are pleasant experiences for Shami, he came back into the team and picked up wickets. So I would be tempted to have him back," Sachin said.