Despite suffering zero-ticket sales amid the ongoing COVID-19 wreckage, BCCI have still bagged a lucrative amount of 4,000 crores (INR) from the 13th edition of the Dream11 Indian Premier League (IPL).
While the league was scheduled to take place on its usual season in April, the coronavirus outbreak compelled the administration to curb those plans. UAE proved to be a successful venue for Indian top-tier league.
Read More | Kapil Dev Reacts To Virat Kohli's Paternity Leave, Says Sunil Gavaskar Didn't See His Son For Months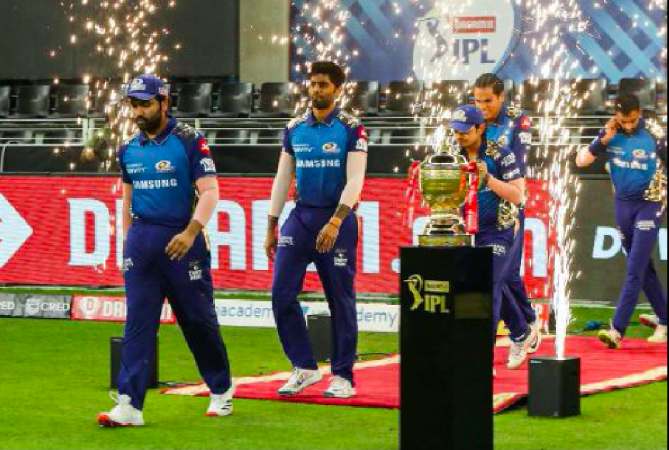 That said, BCCI reportedly pictured a tremendous loss from ruling off the entire Dream11 IPL season at the start of this year. While it got open to hosting it outside India, Middle East subtly opened gates.
BCCI hails IPL for bringing immense fortune
Although there were no fans in the arena, IPL has secured a huge viewership. It is no surprise that 2020 has been a historic year for the entire sports community.
Similar to the entire world, sports events have also re-shaped themselves into the new-normal and empty stadiums are currently an acceptable factor for every sport. Still, IPL has successfully touched their fans. Although there were no fans in the stadium, the cricket-blockbuster attracted a high viewership. BCCI Treasurer, Arun Dhumal, has spoken with The Indian Express to shed more light on it.
Reflecting on the financial success, Dhumal said, "The Board managed to cut nearly 35 percent of the cost as compared to the last IPL. We earned Rs 4,000 crore during the pandemic time. Our TV viewership went about 25 percent higher. We got the highest-ever opening game (Mumbai Indians versus Chennai Super Kings) viewership. Those who doubted us came and thanked us for hosting the IPL. Had this IPL not happened, cricketers would have lost one year,"
Meanwhile, more than 3,000 Coronavirus tests have been conducted to ensure cricketer's safety. Amid all the rigamarole, it has been a total win for cricket fans who enjoyed nail-biting matches from home.
Read More | Netizens Call Virat Kohli A "Hypocrite", RCB Comes to support Their Skipper
Read More | Net Worth Of Sachin Tendulkar And Mahendra Singh Dhoni: The Numbers Are Mind-Boggling