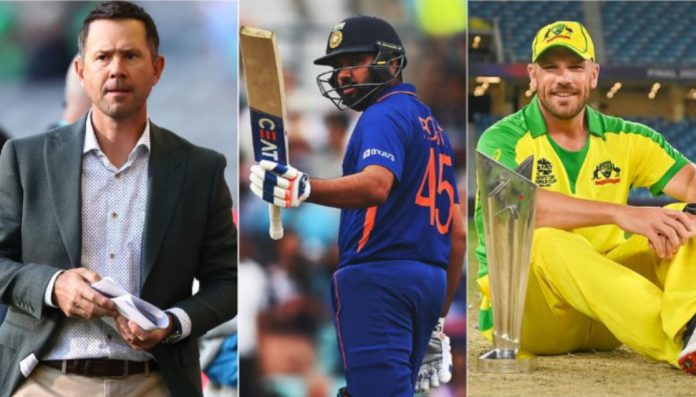 Ricky Ponting, one of Australia's most celebrated captains has made a big prediction about the upcoming T20 World Cup, Starting mid-October in Australia.
The two-time World Cups winning captain has picked two sides that can secure their involvement in the finals upcoming World Cup. In addition to this, Ponting predicted which team would win the T20 World Cup.
In an interview with Sanjana Ganesan for the special episode of The ICC Review, Ponting stated that this time, the teams of Australia and India would face off in the championship game. By defeating New Zealand in the previous championship game, Australia had secured the title for the first time. Ponting is certain that the Kangaroo team will be able to retain the championship this time. They will benefit from playing at home and supporters.
India and Australia will be the finalists of ICC World Cup 2022
"I think India and Australia will be the two playing in the final. And I will just have to say that Australia will beat them in the final," Ponting declared.
"The reigning champions have got home conditions, And that was one thing that made Australia's win in the last World Cup, not remarkable, but that little bit sweeter for them.
"The fact that a lot of people, me included, thought when they went to UAE, the conditions that they were going to have to face on the back of the IPL, I thought the conditions might have been the thing that might not have allowed them to win it. But they found a way, he added."
According to Ponting, Australia played a really strong game last year, led by Aaron Finch. He continued, saying that in addition to Australia and India, England might pose a serious threat to its rivals. He stated that England has a superb White-Ball cricket setup and is capable of defeating other teams.
I actually think England are an outstanding white-ball team and they have an outstanding white-ball set-up. I just think the three teams on paper that look to have most class and the most match-winners are India, Australia and England." Said Ponting.