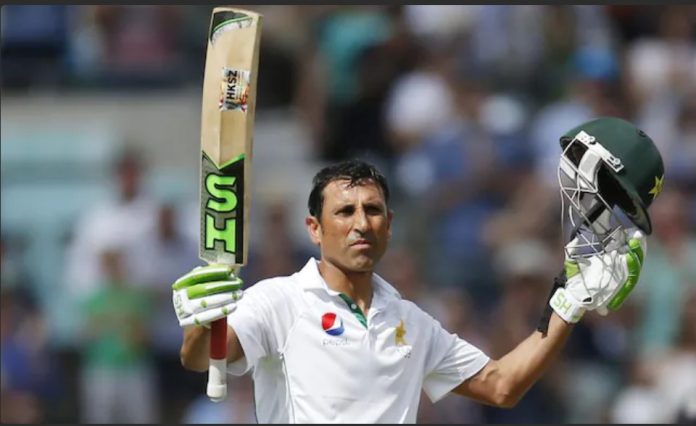 New Hall of Fame Members added to the list
The newest members of the Pakistan Cricket Board Hall of Fame are Abdul Hafeez Kardar. The Pakistani first-ever captain, and Younis Khan, captain of the team that won the T20 World Cup. The two Pakistani giants are now a part of the select panel along with Abdul Qadir. And few others like Fazal Mahmood, Hanif Mohammad, Imran Khan, Javed Miandad, Wasim Akram, Waqar Younis, and Zaheer Abbas.
Ramiz Raza, the current chairman of the Pakistan Cricket Board and a former captain of Pakistan, expressed his excitement at the induction of these heroes into the Hall of Fame.
Abdul Hafeez
In the history of international cricket. Abdul Hafeez is one of the select few players who have played for both Pakistan and India. Kardar has participated in 23 games and amassed 847 runs with the club since 1952.
Younis Khan
In 408 games of international cricket, the 44-year-old played for Pakistan and racked up 17,790 runs. Intriguingly, PCB inducted Younis right away after becoming eligible. According to PCB regulations, players who last competed in an international match at least five years ago are eligible for induction. Despite having last participated internationally in May 2017, Younis qualified for induction in 2022.
Ramiz Raza's comments
The Chairman of the Pakistani cricket board Ramiz Raza after inducting Abdul Hafeez Kardar and Younis Khan into the PCB Hall of fame. Stated that "We induct two stalwarts from two completely different generations and eras of our proud cricket history. AH, Kardar gave us a cricket dream, vision, and mission in our formation years,"
"Younis Khan was one of the players who gave his absolute best in fulfilling those expectations through exemplary hard work, deep commitment, and untiring performances against all opposition and across all formats. The two gentlemen will always remain shining stars of Pakistan cricket and idols for future generations."
Younis Khan's comments
"I am pleased and humbled to have been inducted into the PCB Hall of Fame." Younis Khan reported as saying after receiving the Hall of Fame award. The list of people who were inducted before I includes many prominent personalities. Whose performances have been outstanding. I, thus, feel it a matter of immense pride and honor for my name to be amongst those legends."
He concluded by saying "My only regret remains to be unable to play the second half of my international cricket in front of home fans. Though despite this my supporters continued to follow and support me whenever and wherever I represented Pakistan."
Amazing gesture by Pakistan Cricket Board (PCB)
It is fantastic to see luminaries like Younis Khan and Abdul Hafeez join the other members of the Hall of Fame.