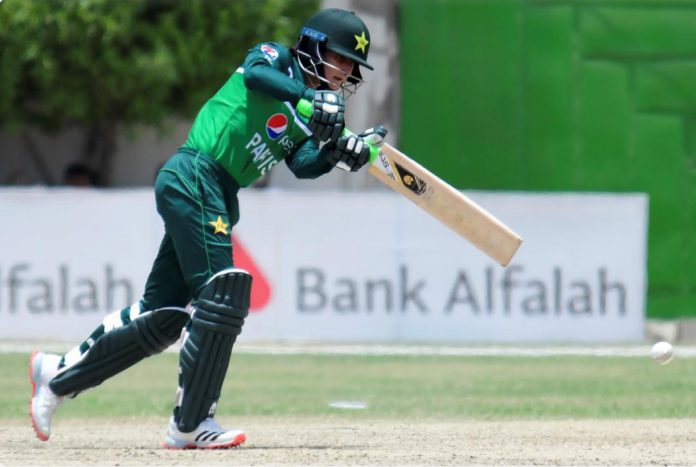 Pakistani captain unhappy with PCB decisions regarding Women cricketers
Prior to the start of the home series against Ireland, Bismah made her remarks in Lahore during a news conference. She claimed that for the past eight years, there has been no increase in match payments for members of the national team.
Bismah Maroof, the captain of the Pakistan women's cricket team, has voiced her discontent with the PCB's (Pakistan Cricket Board) eight-year inability to raise the match fees for female players.
Player Profile
The current captain of Pakistan's women is Bismah Maroof, an all-rounder who bats left-handed and bowls right-arm leg breaks. She amassed the most runs for the Pakistani women's cricket team in both ODI and T20I formats in June 2022.
At the age of 15, Bismah Maroof made her debut for Pakistan and quickly cemented her place as a regular. She has improved over time to become a dependable batsman who can finish an innings. After the Women's World T20 in 2016, she succeeded Sana Mir as the T20 team's captain.
Equal Pay Move by BCCI
The Indian cricket board recently stated that women will receive equal pay to their male counterparts, which was a good decision following Roger Binny's nomination as BCCI president. Not only Indian cricketers but also present and former players from all around the world applauded the move.
Women cricket players in India will now receive the same match fees as men. According to a recent announcement by the Board of Control for Cricket in India (BCCI). Regarding the BCCI's action, Bismah was questioned.
Bismah's Comments
She started off by saying "I think the women cricketers also put in a lot of hard work. But there is no doubt that in Pakistan women's cricket still needs to progress to the level of countries like India, England, Australia etc."
She further went on to say that "It is also a fact that in recent years the PCB has done a lot to reward the women cricketers and provide them with the best facilities and coaches.
Pakistan Women Next Series
The Pakistan women's team shocked everyone by defeating India at the Asia Cup last month in Bangladesh. But overall, the team hasn't done too well in major competitions.
The batter and skipper of Pakistan, who made her international cricket comeback after becoming a mother. Recently said the home series against Ireland would help the team get ready for the ICC World T20 Cup in 2019.