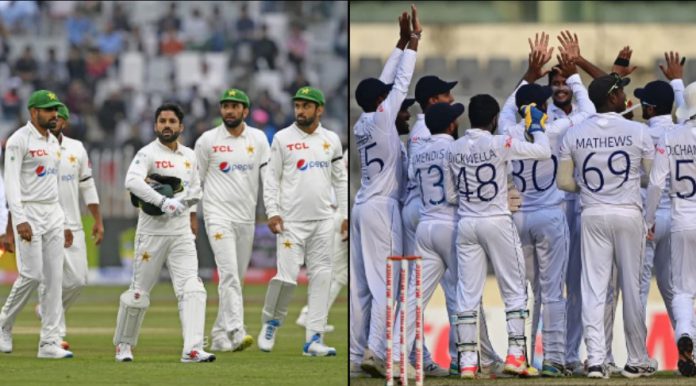 The top five teams in the World Test Championship standings have undergone a significant shake-up as a result of Pakistan's amazing triumph over Sri Lanka in the first Test in Galle.
On Wednesday, July 20, Babar Azam's team defeated Sri Lanka with an amazing four-wicket victory, increasing their prospects of reaching the World Test Championship final the following year. With a win-loss statistic of 58.33 percent after the victory, Pakistan moves ahead of Sri Lanka and into the third position in the World Test Championship standings, trailing only South Africa (71.43 percent) and Australia (70 percent).
Sri Lanka fell three spots to sixth place in the standings with a 48.15 win-loss ratio.
As a result, ahead of the second Test between Sri Lanka and Pakistan in Galle the following week, India moves up one spot to fourth (52.08%) and West Indies jumps to fifth (50%) in the rankings.
If Pakistan wins the 2nd test in Srilanka, they will gain ground and come close to South Africa and Australia at the top of the standings. If they lose, Babar's team would fall back to fifth. On the other hand, if Sri Lanka can bounce back swiftly, mount a comeback, and win the second Test to tie the series, they can reclaim the third position in the standings.
The table is topped by South Africa which has 71.43 PCT followed by Australia at the number 2 spot. India holds spot 3. Bangladesh, England, and New Zealand round out the bottom three with respective victory percentages of 13.33, 25.93, and 33.33.
Next month, England will host South Africa for three Test matches in an effort to climb the rankings. Although their chances to reach the top are slim.
India and New Zealand finished at first and second in the points standings in the World Test Championship's first cycle. They played in the final in Southampton last year, which New Zealand won.