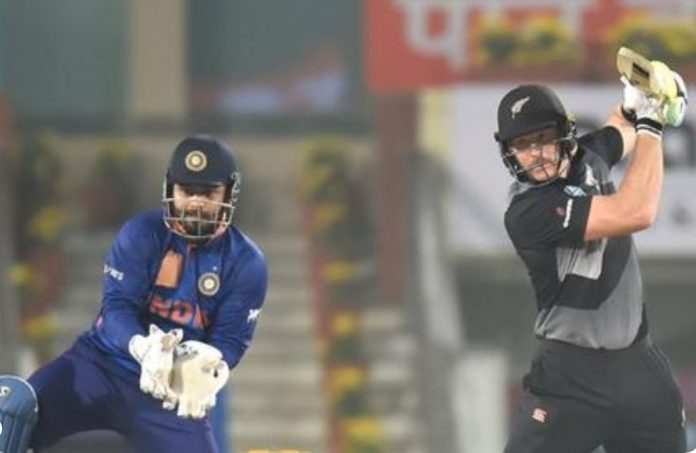 Oldest Player to Play in T20 WC:The T20 format is considered to be a young cricketer's game. Right from the format's inception, the pace of the game was at the centre of the piece. The youngsters were expected to dominate the format. But every now and then, the experienced players have shown what they bring to the table. The T20 World Cup 2022 will be no different. It will see many experienced names taking the field. They are the oldest players for the respective teams too.
We look at a few such oldest players who will be featuring in T20 World Cup 2022:
#5 Martin Guptill
He has been one of New Zealand's batting mainstays for over a decade now. Martin Guptill, aged 35 years and 356 days, will be the oldest Kiwi to feature in this edition of the T20 World Cup. He is also one of the leading run-scorers in the format. Guptill has amassed 3497 runs in 121 T20Is at a strike rate of 135.80. New Zealand will count on Guptill to deliver in the World Cup.
#4 David Warner
He won the player of the World Cup award in the 2021 edition. David Warner was written off before playing this edition. But he roared back in style. Warner will be itching to win another World Cup this time on home soil. He has scored 2684 in 91 T20Is at a fantastic strike rate of 140.89. The 35-years old Warner will be gunning for a second successive T20 World Cup.
#3 Moeen Ali
He got a chance to lead the England team in Pakistan, his birth country. Moeen Ali is one of the most underrated all-rounders in world cricket. He will stand a chance to add a T20 World Cup medal to his cabinet. This could possibly be his last T20 World Cup as his best years are behind him. Much like Guptill and Warner, Ali too is aged 35 (35 years and 95 days).
#2 Shakib Al Hasan
He is Bangladesh's greatest player of all time. Shakib Al Hasan has single-handedly carried the burden of expectations of an entire nation. He has featured in every edition of the tournament right since 2007. Hasan aged 35 years and 181 days will look to lead a team seeking inspiration.
#1 Dinesh Karthik
His story is an inspiration for millions of cricketers. Dinesh Karthik is someone who never gave up on his dream. He is only one of the four players to play both the first and the upcoming edition. Karthik was hellbent on nailing down the finishers' role in T20Is.
He managed to achieve this with a resounding IPL season with RCB. Karthik has been selected to play the same role for the Indian team in the T20 World Cup. This might be his last T20 World Cup as Karthik aged 37 is not getting any younger.