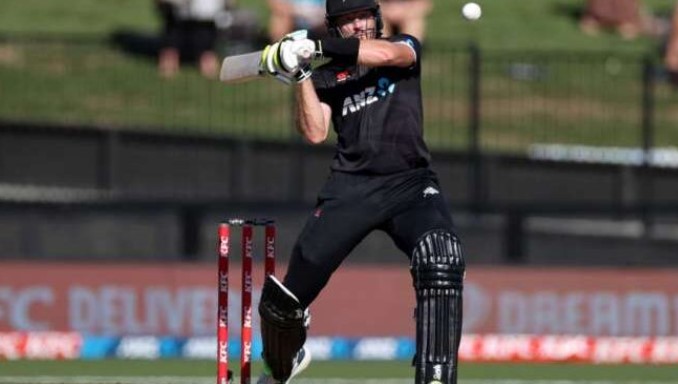 The first of the two-match T20I series between the Netherlands and Newzealand was as interesting as it could get. The Netherlands fell short despite having to chase a modest total. After their batters had put on a lackluster performance, New Zealand's bowlers did well to secure this victory. In the end, New Zealand won the match easily by 16 runs, taking a commanding 1-0 lead in the two-match series.

Newzealand batting first didn't have everything right. Guptill never gained the momentum we're used to seeing from him, and Mitchell struggled at the crease as well. The Kiwis needed a few cameo appearances from Neesham and Sodhi to get them close to the 150-run threshold, which is statistically about average at this field.

The Netherlands bowlers had a good day as they stopped the Kiwis on a chaseable total of 148. Van Beek and Ahmed took 2 wickets each.

During the chase, Bas de Leede gave it his all, but it wasn't enough to help the Netherlands win this first T20I. After the majority of the batting order was decimated by the pace of Tickner and Sears, his 66 off 53 balls kept the hosts in the game until the final couple of overs. The pair each took seven wickets, effectively utilizing short balls and mixing things up. For the fourth wicket, De Leede and Edwards put up a 49-run partnership, but after that, wickets just kept falling.

Today, the Netherlands narrowly defeated New Zealand. Who knows, if it weren't for Ish Sodhi's late runs that brought the target close to 150, they might have even won. However, it was not to be.

The winning captain, Mitchell Santner talked about the win as he said, "It was obviously a challenge it's probably a slightly slower wicket than we thought but I thought we we did well to scrap to 150 and I thought that was probably par and then you know bowlers really well up top got wickets and kind of kept the pressure on. (On Jimmy Neesham) Yeah, obviously that quick fire runs he got kind of changed the momentum for us.
Obviously we're looking at probably getting 131-140 which probably wouldn't have been enough. So to get up to 150 , and then obviously it taken wickets in the powerplay. is pretty clear. We're able to do that and kind of squeezed through. (On Blair Tickner) You know, when you get wickets up top, it's kind of slows them down a little bit. I guess it was his type of wicket at what he thought of length look pretty tough. And he obviously extremely well up top. So, you know, we obviously knew where to get wickets in the powerplay and he obviously delivered for us.."