ABOUT THE MATCH
The World Cup is over, and England is crowned as the winner after the greatest ODI ever played. Now, it's time for some more traditional cricket. This is an Ashes summer and that means that test match cricket is right at the center of everything.
England is going to be building up to the Ashes with a historic 4-day Test against Ireland at Lord's, London. This will be the first time that Ireland and England are going to be playing against each other in a test match and there is no better venue than the home of cricket.
Ireland will only be playing its third test match, and no one really expects it to win but they are quite capable of giving England a fright.
England vs Ireland Only Test 2019 is going to be played at Lords' London starting on the 24th of July 2019.
TOSS PREDICTION
The team that wins the toss is going to want to bowl first to take advantage of any movement that might be present on the first day.
PITCH AND CONDITIONS
England vs Ireland Only Test Match 2019 is going to be played at Lord's London. The weather forecast for the duration of the test match is not too bad. Showers are expected on the fourth day, but the first three days look set to be dry and ideal for cricket.
The pitch at Lords is going to be green. The slowness of the underlying surface will force the groundsman to leave enough grass on the pitch to keep it from becoming a mud pit. That should mean some help for the fast bowlers and a match that moves quickly.
Batting conditions should be at their best on the second day.
Top Order Analysis: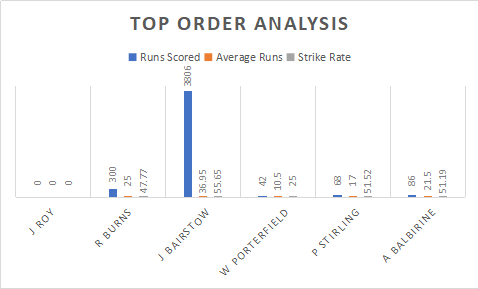 Middle Order Analysis: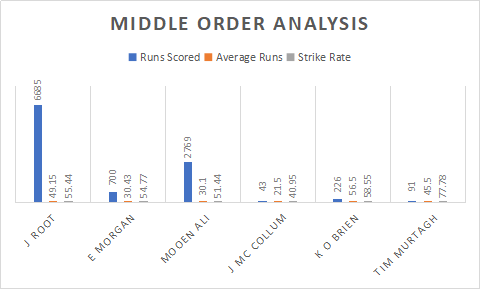 Top Order and Middle Order Analysis: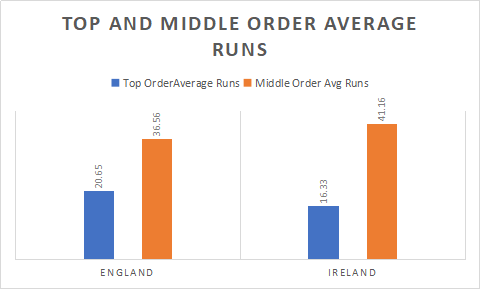 Top bowlers Analysis: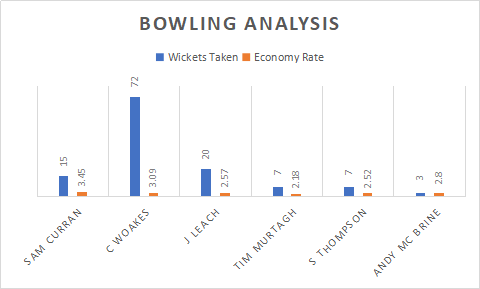 TEAM PREVIEW
ENGLAND
It may seem ages ago, but England lost a test series to the West Indies in February earlier this year while fielding its first choice eleven.
That search for players as well as some injury concerns after the world cup has meant that England is going to be fielding more than one debutant at Lord's this week.
England is going in with a vastly different test side then its first choice one but it is still going to be formidable in home conditions.
| | | |
| --- | --- | --- |
| Top 3 batsman England | Top 3 Middle Order England | Top 3 Bowler England |
| J Roy | J Root | Sam Curran |
| R Burns | E Morgan | C Woakes |
| J Bairstow | Moeen Ali | J Leach |
IRELAND
Ireland has only played two test matches in its history and this is by far the biggest occasion it has had in its relatively short cricketing history. We don't think Ireland is going to be overawed by the sense of occasion, though.
We expect them to come out aggressive and give this the best shot they can believe they can cause an upset.
Ireland is going to be playing against an English team that is searching for a lot of answers and has plenty of inexperienced players.
Yes, Ireland is still no match for England on paper but they definitely have a chance of causing a few flutters.
Unless conditions really favor bowling and one of the bowlers has the day of his life, Ireland is going to struggle to bowl out England in even one of the innings.
| | | |
| --- | --- | --- |
| Top 3 batsman Ireland | Top 3 Middle Order Ireland | Top 3 Bowler Ireland |
| W Porterfield | J Mc Collum | Tim Murtagh |
| P Stirling | K O Brien | S Thompson |
| A Balbirine | Tim Murtagh | Andy Mc Brine |
Probable Winning Team:
England can easily snap a win against Ireland. But there is a threat of rain on the 3rd and 4th day of the test, it can even end up as a draw.
For Fantasy Pick's of this Game Click Here.