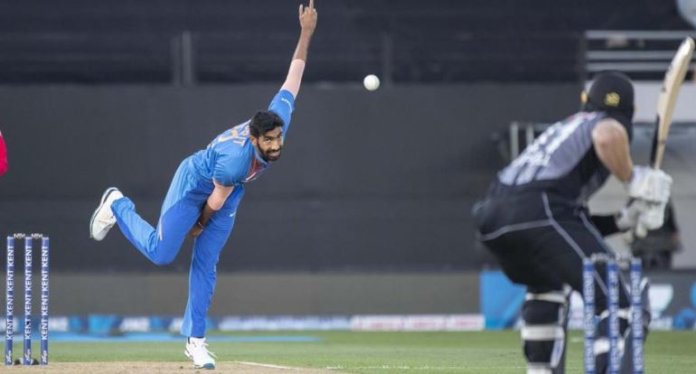 Jasprit Bumrah – A Complete Bowler
Jasprit Bumrah is the most complete bowler in T20Is and ODIs. Even batsmen from the opposing teams know that they can't get him away easily.
Batsmen were able to play only half of his deliveries. Of the other half, if they were lucky enough, they got a few singles off them.
Ever since Bumrah made his return to the Indian national team on the international platform, he has made life difficult for batsmen.
Martin Guptill Facing Bumrah
India won against New Zealand by 7 wickets in the 2nd T20I in Auckland to take a 2-0 lead in the five-match T20I series.
Martin Guptill, who is the opener of the New Zealand team, when asked if his team was unprogressive as they didn't score at a high rate even after not losing many wickets, Guptill said, "The team was trying. There were a lot of swings and misses, and things like that can happen. Playing against Jasprit Bumrah who is one of the best death bowlers in the world, who got a great slower ball and also got a great bouncer. It's quite tough to escape him, and hopefully, he can have three off nights for us, coming up."
Fast Bowling Lottery For India
Bumrah's movements and his accuracy are so misleading that he sets up batsmen to play one of the two deliveries, either slower one or the direct quick delivery.
Bumrah, who is one of the key bowlers in the Indian bowling setup, brings variety to the mix and ensures on giving 100 percent to his team. Now, even the rival teams know how tough it is to face him.
He can bowl inswingers, outswingers, and a lot of variations. He bowls accurate yorkers and keeps the crucial death overs tight.