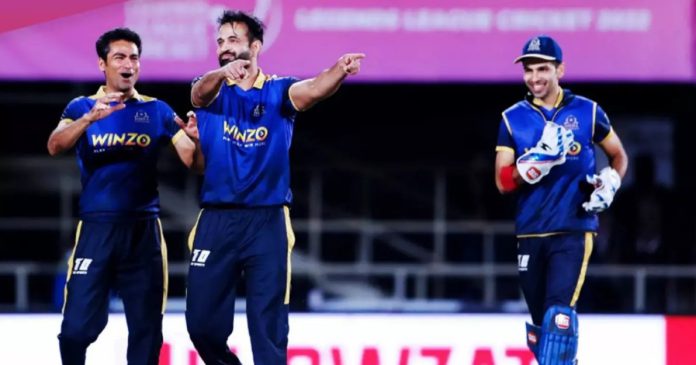 There is a good news coming for the all the cricket lovers that the much-anticipated Legends League Cricket second season's venues has been announced and it will be played in six Indian cities, with Kolkata, Lucknow, Delhi, Jodhpur, Cuttack and Rajkot hosting the matches.
The tournament will be commenced from September 17, 2022, to October 8, 2022. The first season of the league was played in January this year in Muscat between three teams – India Maharajas, World Giants and Asia Lions. While in Season 2 the format will have four Franchise owned teams, and they will play 15 games.
Legends League Cricket shifted to India 
The decision to conduct the season 2 in India is taken purely on the basis of huge fan following for the Legends of the Game in India and the positive reception to the first season from India.
Stage will be more bigger this time as a total of 110 legends will have to take part in the second season of Legends League Cricket, with South Africa greats Jacques Kallis and Dale Steyn amongst the part of 110 star players.
Earlier, on shifting the event to India, Raman Raheja, Co-Founder, and CEO, of Legends League Cricket, said, "We have been constantly receiving requests from fans to hold the series in India and we are excited to bring the Legends League second season back home. We have the maximum number of cricket fans here in India."
"The first season had maximum viewership from India, followed by Pakistan and Sri Lanka followed by the rest of the world. We hope to give a better experience to our viewers and cricket enthusiasts. We are sure that the cricketing fans will rejoice in our decision to shift the base to India as the excitement of watching live cricket cannot be matched," he added.
Many big names like Virender Sehwag, Eoin Morgan, Irfan Pathan and Brett Lee will be seen in playing second season of Legends League Cricket.
While other iconic names include, Yusuf Pathan, Harbhajan Singh, Mitchell Johnson, Muttiah Muralitharan, Shane Watson and Monty Panesar have confirmed their availability in second season of Legends League Cricket season 2.