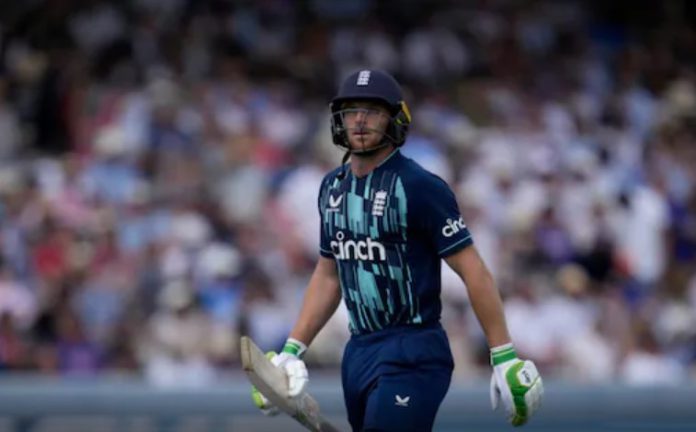 The Manchester Originals skipper Jos Buttler will no longer be part of the Hundred tournament due to a calf injury he picked up against Sothern Brave on August 18 last Thursday.
It is concerning for the England Cricket Board (ECB) as the England skipper Jos Buttler is injured and the Pakistan tour is scheduled for next month in September.
It is for the first time in seventeen years that England will tour Pakistan, where England and Pakistan will face off in a seven-match T20I series just before the T20 World Cup Australia begins.
In the absence of Jos Buttler, the Manchester Originals side will be led by Laurie Evans for the remaining matches in The Hundred league.
This is a big blow for Manchester as there are losing a key player, who is the captain and it is, even more, concerning that Andre Russell has also withdrawn his name from the rest of the competition as he wanted to take part in the Caribbean Premier League.
Losing two key and important players in a couple of days is a huge loss for Manchester, it is always difficult to replace a player of this caliber and the team will certainly have an impact.
Jos Buttler was chasing the ball which was running towards the boundary against Southern Braves and this was the reason why he got injured, he was seen limping, where he was also seen joking "I'm just getting a bit older" in a sarcastic way, but he continued his full quota of fielding.
As this is not that serious of an issue but Buttler will need some time off and reports suggests that he will be fit before the England tour to Pakistan in September.
The Manchester Originals head coach Simon Katich also reacted to the injury update saying it is Unfortunate and when asked about his disappointment he said "Obviously [we are] disappointed to lose Jos, not just for his batting but also his leadership."
Buttler will have to work hard in his rehabilitation so that he can be back playing cricket as soon as possible.