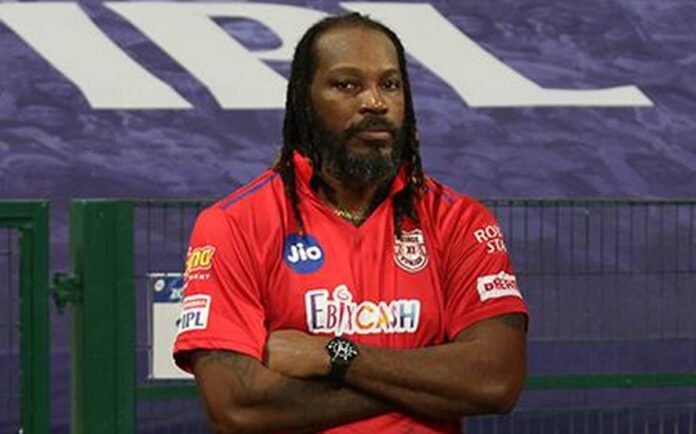 It is difficult to watch out childhood heroes leave our favourite game. However, with age the forms start to dip and it becomes really difficult to cope up with the young guns of the game. Cricket, like any other sport, requires fitness and pure dedication. And when you are talking about the Indian Premier League, you need plethora of talent to back your clause. Here are the 5 T20 legends who might not feature in the next season of the IPL. Here are 5 IPL 2021 Players Who May Not Play In IPL 2022.
5 IPL 2021 Players Who May Not Play In IPL 2022
Ajinkya Rahane
Ajinkya Rahane is certainly not a limited-over player anymore, let alone being in an IPL team. Having said that, Rahane had his moments in the league. The Mumbai-based batter was at the peak of his form during his Rajasthan Royals' days. Rahane has racked up 350+ runs in a couple of seasons while playing for RR. Adding to that, the Indian has scored 500+ runs in two different IPL seasons (2012 and 2015). Rahane's IPL average is of 31.52 runs as he has scored 3941 runs in 151 games.
Now, let's talk about the present. Since his move to Delhi Capitals in 2020, Indian Test vice-captain Ajinkya Rahane has run out of favors in the cash-rich Indian league. Rahane featured in a total of 9 games in IPL 2020 and racked up a modest total of 113 runs at an average of 14.12. Rahane grasped a collective total of 8 runs in his last 2 IPL innings. Rahane's time in the IPL is seemingly up as he is going to struggle to find bidders for him in the next season.
2. Dan Christian
Dan Christian is regarded as one of the most formidable all-rounders in the T20 format. The Australian has played more than 350 games in T20 format. His proficiency with the bat as well as with the ball is unmatched. Christian is regarded as a BBL legend, a tournament where the 38-year-old has played over 100 games. It is a known fact that Dan Christian has won in every T20 league he has played in. And he can continue his golden track with RCB this year.
However, Christian has very little to do with RCB's success in IPL 2021 so far. Christian was roped in to fill the big void in the lower-order batting area and to also ball in regular intervals. To everyone's surprise, the Australian has failed to score more than 1 run in any of his innings for RCB this season. He has been unavoidably mediocre with his bowling as well. We have a huge doubt that any franchise will consider going for an aging Christian in the mega auction for the next season.
3. Dinesh Karthik
It's time for Karthik to permanently switch his career as a full time cricket commentator, which, we much say, he is exceptionally good at. Karthik has served the KKR franchise well but this season might certainly be his last ride with the team. No one will forget Karthik's heroics in the 2018 Nidahas trophy. Having said that, the Indian wicketkeeper is not a fit to play in the biggest T20 tournament in the world.
Even after handing the captaincy duties to Eoin Morgan last season, Karthik has still struggled to find his natural form back. 36-year-old Karthik scored 169 runs in 14 IPL 2020 outings with an average of just 14.08. Karthik has seemingly performed better in this season as he has bagged a total of 204 runs in 14 games in an average of 29.14. It won't certainly be enough for Karthik to convince any of the 10 teams to bid for him in the mega auction. He will unquestionably play a good mentor for the KKR side as he knows the team inside out.
4. Harbhajan Singh
Harbhajan Singh's legendary status in the game has helped his find a couple of bidders in the last couple of IPL seasons. KKR were the lone bidders for Bhajji in the 2021 IPL auction. However, the ace Indian player ended up playing only 3 games this season, out of which he didn't bowl a single over in one of the games. 41-year-old Harbhajan, in his recent interview, admitted that this will most certainly be his last season as a player. He will be open to guide a team as a coach or a mentor.
5. Chris Gayle
Chris Gayle is as big as any player can get in the world of cricket. There is certainly no match to the Universal Boss in T20I format. What he did with his bat, we doubt any player will be able to pull it off in the coming years. No cricket fan will ever forget Gayle's blistering innings of 175* in 2013.
Having said that, Gayle has overlived his time in cricket. 42-year-old Gayle clearly has his fitness issues. All he is left with is his immense power to hit the ball minus the timing. Gayle managed to scored only 193 runs in 10 IPL innings this season with the Punjab Kings. Teams are going to hesistate before going for the Jamaican superstar in the mega auction. However, you might never know, Gayle can always turn the tables, as he has done so far in his illustrious career.
Also read: PAK Didn't Have Great Records Against India At WC's: Mahmood