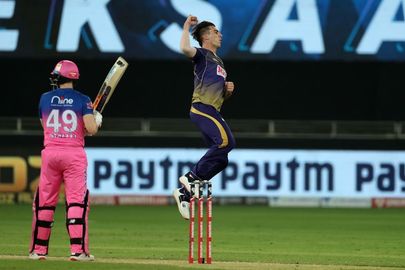 Slow Pitches Have Been Trouble To Batsmen In UAE During IPL 2020 Tournament:
When you think of the Yorkers, you can never keep the two Ws out of your head. If you're a kid in the 90's, you know what I mean. No one more ruthlessly bowled the yorkers than Waqar Younis and Wasim Akram.
The two Pakistani legends made the best batsmen of their time fear for the safety of their toes. The batsmen in the last decade of the 20th century were not so worried about being hit on their heads. For, bouncer was a weapon Wasim and Waqar rarely used.
Not that they couldn't bowl them.
But the yorkers were the ones who did the job for them. Delivered at a frightening pace, their yorkers kept rattling the stumps and they were literally unplayable when the two masters got the ball to reverse.
Now, more than 16 years after the retirement of Wasim and Waqar, one wonders how they might have used their yorkers in the death overs of a T20 game-something that Lasith Malinga has done so well in the last 10 years.
Imagine the two Ws, armed with the greatest yorkers in history, in a gladiatorial T20 battle against AB de Villiers and Chris Gayle!
Shane Bond, the supreme Kiwi fast bowler whose career was cut short by injuries, provided us with an insight into the reluctance of the quick bowlers to use the yorkers in this IPL, since we are on the subject.
The slowness of the pitches and the wide boundaries (in Dubai and Abu Dhabi) encouraged the bowlers to try the long ball and the slow bouncer, Bond says.
So you might say that for six, the long ball or slow bouncer is harder to hit than players bringing the pitch out of play, missing the yorkers and having hit straight over your head. But the Mumbai Indians bowling coach said, "But it's not a ball (yorker) that's been ruled out for us."
Jasprit Bumrah, the Yorker 's finest exponent now, tried and failed in the game between the Mumbai Indians and Royal Challengers Bangalore to get it on goal against De Villiers.
But it was in the Super Over of that cliffhanger that Bumrah got his mojo back as he tested De Villiers with his trademark yorkers.
With just seven runs to defend, Bumrah still managed to drive the batting genius of South Africa to its limits. Perhaps, if Bumrah had a greater Super Over total to defend, the outcome would have been entirely distinct.
Now, as the tournament continues, it's hard to guess whether we're going to see the yorkers, 'one of the mini balls that a fast bowler has in his armory,' according to Bond.
But what is not hard to believe is that the two Ws who used the 'mini balls' to inflict maximum damage on the batsmen would have mattered little to the slow pitches and the larger boundaries.