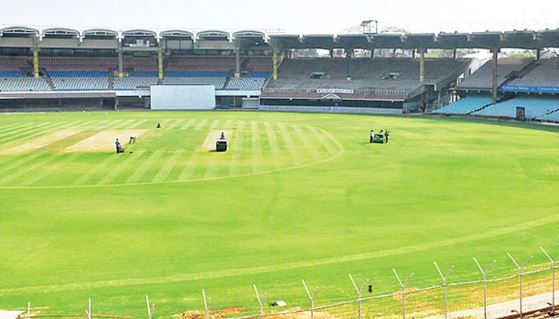 India will host the West Indies to play three T20Is and ODIs each after the Bangladesh Test series. From 15th December, the 50-over series will start, beginning at the MA Chidambaram Stadium in Chennai. There is news for fans who are planning to visit the series opener at this stadium between the Men in blue and the Caribbean team.
In Chepauk stadium, some stands have not been opened for fans for the last eight years. But one of the sources revealed that the spectators could access these galleries henceforth.
Stands were closed from last 8 years
A source revealed that the department of state revenue took its time to revise the length of time and rent. They concluded after lots of hits and trials to give it on a 20-year lease instead of 99 years. Now, the receipts have been sought from the State Department.
Earlier, the state revenue department took some time to revise the amount for the lease rent. But after many deliberations, the lease period was decided to be 20 years rather than the erstwhile 99 years. The state department has asked for receipts from the TNCA and several other sports bodies like the MCC and Madras Race Club. After going through the receipts, they decided on the lease rent.
According to a source, "According to a Comptroller and Auditor General of India report, there were also issues about the pending rent of Rs 2,081 crore for the period between 2000-2016 from TNCA and Madras Cricket Club (MCC). But it seems that they have settled for that amount too as the dues were miscalculated because the property tax for a sports body is much less." 
The source also stated that this conflict has been resolved by the TNCA which is waiting for the documentation to receive the clearance from the agency. "Once the corporation clears the documents, we will approach the High Court to get the order to demolish the gym. It shouldn't be an issue and the gym can be brought down in a day," he added.
Previously, Chepauk had been excluded from scheduling several high-profile matches by the order to open the gates of the three stadium stands.