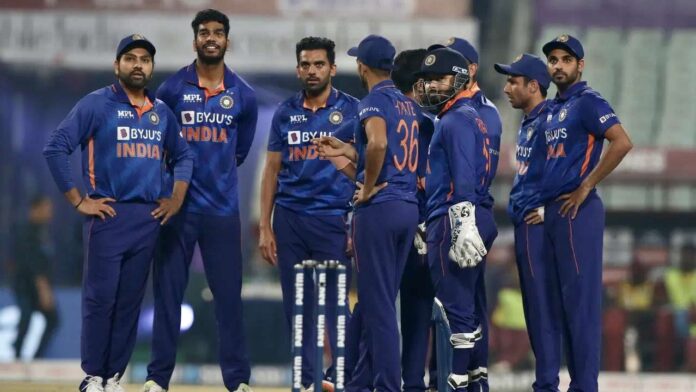 India's tour to West Indies has been announced that includes three one-day internationals and five Twenty20 internationals between July 22 and August 7. The ODI series and three T20Is will be staged in Trinidad and Tobago and St Kitts and Nevis, with the final two T20Is taking place at Fort Lauderhill, Florida, USA.
After the white-ball tour of the United Kingdom concludes on July 17, the players who have been picked will fly immediately to the West Indies from England.
The first T20I will be played on July 29 at Brian Lara Stadium in Port of Spain which will mark a historic match as it will be the first time the stadium will host a Men's T20 game, followed by two games on August 1 and 2 at Warner Park in St Kitts. While the final two games will be hosted at Broward County Stadium in Florida on August 6 and 7, in order to cater to the Indian diaspora in the United States.
The CEO of the West Indies Cricket Board talked about why they planned to host the matches in the USA as he said, "We know our supporters will be delighted with the news that the matches are being played all across the region as well as those living in the USA will be able to see their favorite players in action"
It is also reported that it was not easy for the board to take permission from the country to host cricket matches due to internal conflicts in USA Cricket. The timetable was postponed due to late authorization from the United States for the games to be held in Lauderhill, Florida.
The India squad to West Indies has not been announced yet. With the IPL summing up recently, International cricket has revived again with many boards announcing various tours to different countries. India has back-to-back games starting from the Bilateral series against South Africa at home. After which the team will fly to the UK to play Ireland and England at home and from thereon they will travel to West Indies to play the above-mentioned series.
India Tour to West Indies Schedule
One Day Internationals
1st ODI: July 22 (Queens Park Oval, Port of Spain)
2nd ODI: July 24 (Queens Park Oval, Port of Spain)
3rd ODI: July 27 (Queens Park Oval, Port of Spain)
Twenty-20 Internationals
1st T20I: July 29: (Brian Lara Stadium, Port of Spain)
2nd T20I: Aug 1 (Warner Park, St Kitts & Nevis)
3rd T20I: Aug 2 (Warner Park, St Kitts & Nevis)
4th T20I: Aug 6 (Broward County Ground, Florida, USA)
5th T20I: Aug 7 (Broward County Ground, Florida, USA)