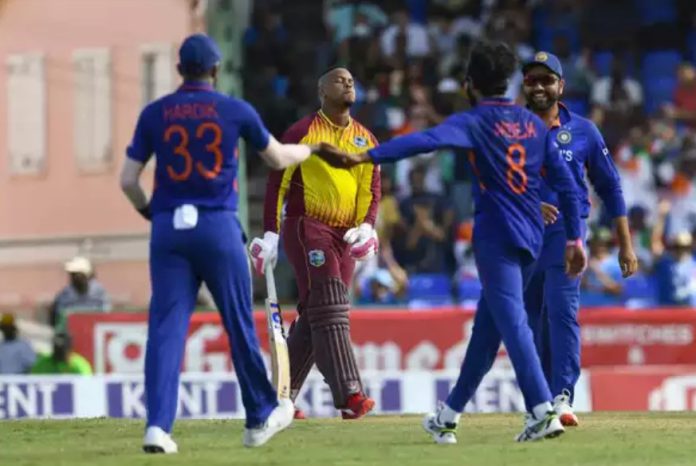 There are around four days until the first of the two Florida T20 International matches between West Indies and India, and there is currently no sign that the sides will be able to travel to the United States. Some members of both teams, including players, have so far not been granted US visas, Cricbuzz has reported during the past two days.

The hosts of the matches, Cricket West Indies (CWI), haven't given up hope, though, as the most recent news out of the Caribbean is that both teams will be transported to Georgetown, Guyana, on Wednesday (August 3), when appointments have been scheduled for them at the American Embassy there. The Florida games are being saved in a last-ditch effort with this.

This is the last-ditch effort to keep the Florida games. A CWI representative said that they had no influence over the other factors.

"The US VISA entrance appointments are scheduled on Wednesday in Guyana. All necessary applications, etc., have been completed. Beyond that, there is nothing under our hands. But we have hope "Ricky Skerritt, the president of CWI, stated to Cricbuzz on Tuesday (August 2). The teams aim to arrive by Thursday for the two matches, which are scheduled for Saturday and Sunday, August 6 and 7. Miami and Georgetown, Guyana are connected via a five-hour flight.

The CWI is simultaneously considering other preparations, according to a source from Miami who told this publication that the plans to hold the last two games in Florida are still in place. The insider stated that Trinidad would most likely be the location, but the CWI president declined to divulge his board's second choice.

When asked about other possibilities, Skerritt replied, "Let's keep it at that for now. A similar message has been sent to the series' commercial stakeholders. There is no need to explore alternatives at this time because it is anticipated that visa requests will be granted.

According to the insider, who is well-versed in the situation, "The CWI will not fly the Indian team to Guyana unless it is not certain of gaining the permission. As of the time of publication, the third T20I was being played at Warner Park in Basseterre, St. Kitts, bringing the series' score to 1-1.