India and England will be squaring up in a 4-match Test series starting February 5th in Chennai. The series promises to be a mouth-watering one as stars from both the sides are ready to put their best foot forward.
StumpsandBails provides deeper understandings about how the two teams stack up against each other. 
Head to Head: Series
India and England will square up for the 34th time in a Test series. The 2 teams have played 33 Test series, of which 15 have been played in India and 18 have been played in England. Of the 18 series played in England, India have won three, England have won 14 and one was drawn. Of the 15 series played in India, India have won seven, England have won five, and three were drawn. Since the turn of the 21st century, India have hosted England 5 times. India managed to win 3 out of them (2001-02, 2008-09, and 2016-17), while England emerged to win a series once (2012-13) and one series was drawn (2005-06).
Head to Head: Matches
India and England have played a total of 122 Tests between them. Of which, India has won 26, while England has won 47 and 49 have been drawn affairs. If we look at numbers closer to home, then India and England have played 59 Tests in India. England managed to win 12 out of them, India have won 19 while 28 of the Tests have emerged as draws. Since 2000, England has managed to win just 3 games across 5 series while India have notched up 7 wins against the visiting England team.
India is virtually unbeatable at home:
India have lost just 2 series since 2001. One was a loss to Australia in 2004-05 (1-2) and the other was a loss to England in 2012-13 (1-2). They are yet to lose a Test post their defeat to Australia in Pune, 2017. None of the current teams are so strong at home (barring New Zealand lately). India have just lost a single Test in the last 8 years at home. This is some record! Beware England!
Batting Stats:
Top Order: India vs England
Rohit Sharma and Shubman Gill will be the designated openers for India going into this series. Rohit has had a terrific start to his Test opening career where he has smashed 685 runs at an average of 68.5. While his partner Shubman Gill has scored 259 runs at an impressive average of 51.8. Mayank Agarwal is the backup opener in the squad who is currently going through a lean phase with the bat having scored 180 runs in the last 10 outings at an average of a mere 18.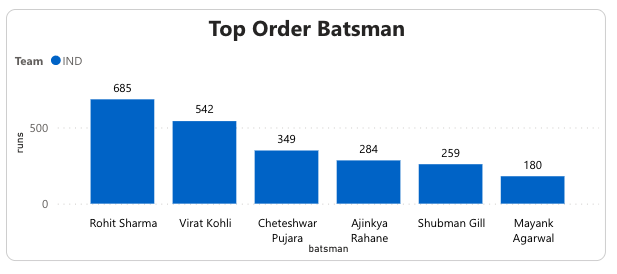 India's number 3, Cheteshwar Pujara is coming off a fabulous series in Australia amassing 271 runs but more than the numbers it was his grit that was on display. Pujara has 349 runs in his recent 10 outings while Ajinkya Rahane has 284 runs to his name. The Indian top-order has in total scored around 2300 runs in their last 10 knocks. India seems to have an edge over England here.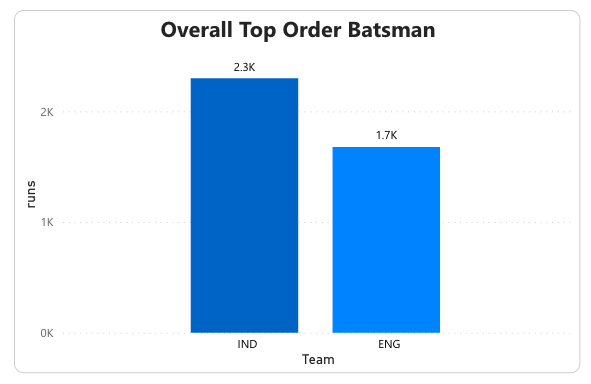 England's openers for this series will be Rory Burns and Dom Sibley. Rory Burns has scored 338 runs in his last 10 knocks as an opener averaging a middling 33.8. While Dom Sibley has 216 runs under his belt in the last 10 outings averaging a lowly 24. Zak Crawley has great numbers in his last 10 knocks thanks to his marathon 267 against Pakistan. He has scored 452 runs at an average of 45.2 in his recent 10 encounters.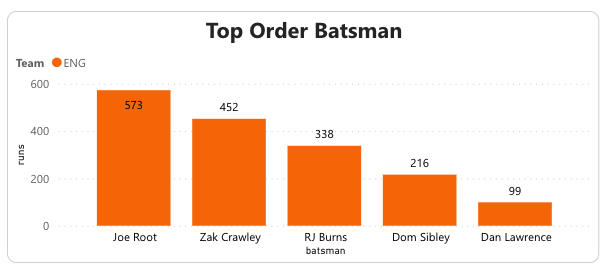 England's captain Joe Root had a stellar series in Sri Lanka which amps up his numbers. Root has scored 573 runs at an average of 71.62 in his last 10 knocks. While new entrant Dan Lawrence has scored 99 runs in his 4 innings averaging 33. England's cumulative top order has 1700 runs amongst them in the last 10 knocks.
Middle Order: India vs England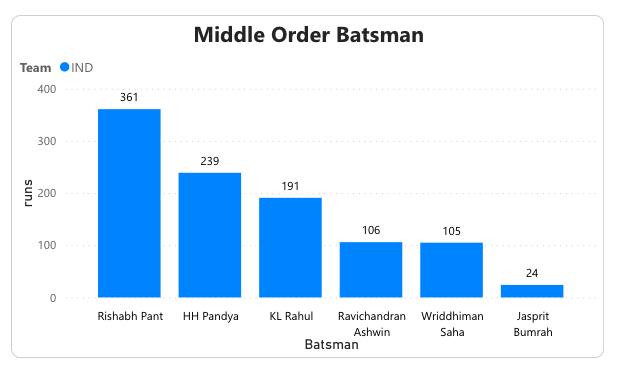 India's middle-order showed great resistance in Australia and it will be bolstered by the return of KL Rahul and Hardik Pandya. Rishabh Pant who had a major say in India's series win in Australia has amassed 361 runs in his last 10 outings averaging more than 40. While Hardik Pandya has 239 runs under his belt and KL Rahul has just 191 runs to show in his 10 last 10 outings. Ravichandran Ashwin and Wriddhiman Saha have almost identical returns as Ashwin has scored 106 runs and Saha has scored 105 runs. India's middle-order has just 1026 runs under their belt in the last 10 innings.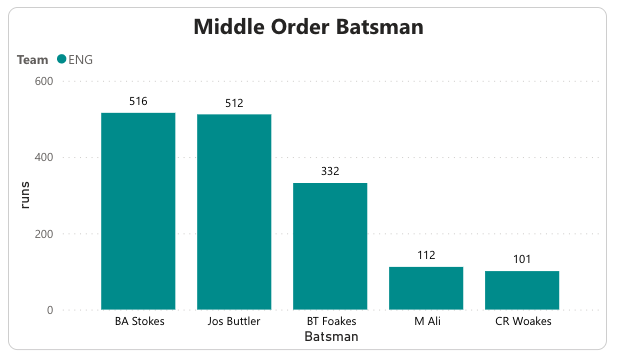 England possesses one of the strongest middle orders in the game. Their batting numbers reflect the same. Ben Stokes has 516 runs in his last 10 knocks averaging a solid 57.3. Jos Buttler isn't far behind as he has scored 512 runs at an outstanding average of 64. England have also been helped by the contributions from players like Ben Foakes, Moeen Ali, and Chris Woakes. The trio has contributed 332, 112, and 101 runs respectively. England's collective middle-order batting has contributed a whopping 1573 runs. They are clearly ahead of India in this metric.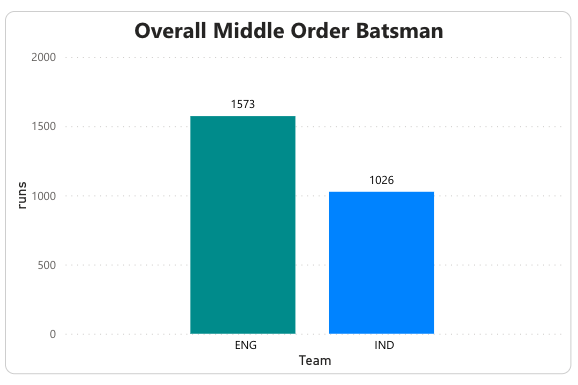 Bowling Stats: India vs England
India's bowlers have been on an injury spree. None of the bowlers played all the 4 Tests in Australia. Kuldeep Yadav has the highest strike rate among the present lot. He takes a wicket every 41 balls. Kuldeep Yadav has 24 wickets to his name. Ravichandran Ashwin will be a key asset, he has picked up 20 wickets in the last 10 outings while the pace trio of Ishant Sharma, Jasprit Bumrah, and Mohammad Siraj have picked up 19, 17, and 13 wickets each respectively. India's combined bowling effort has yielded 116 wickets.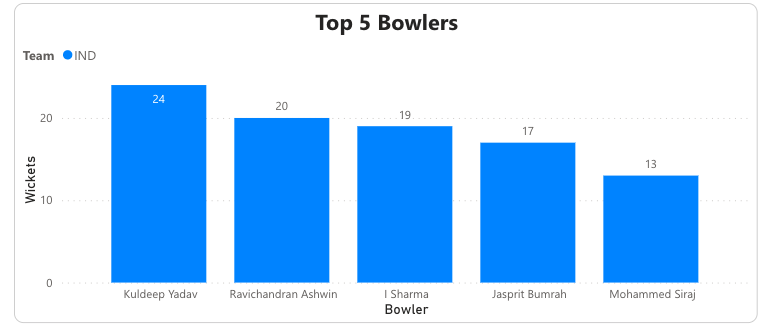 England have seasoned performers in their bowling ranks. Stuart Broad leads the charts with 29 wickets to his name. Moeen Ali is a surprising entry at number 2 as his last 10 outings have yielded 22 wickets. Jack Leach, the bespectacled English spinner has picked 20 wickets while all-rounder Stokes has 19 wickets to his credit.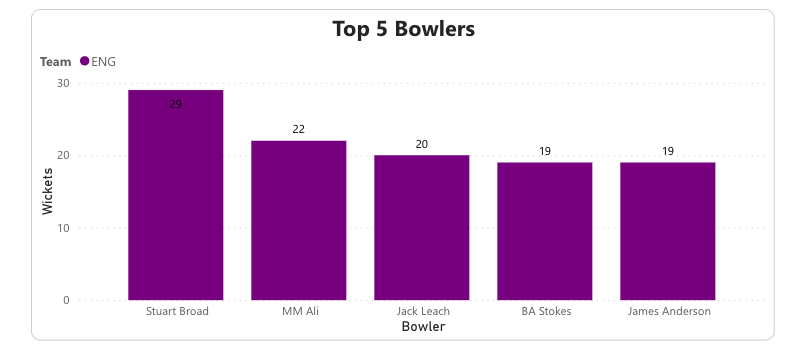 If your leading wicket-taker of all-time comes in at number 5 position then it is a big reason to worry for the opponents. James Anderson much like Stokes has 19 wickets in his kitty. England's bowling might has 169 wickets to their name and this may well prove to be the difference between the 2 sides.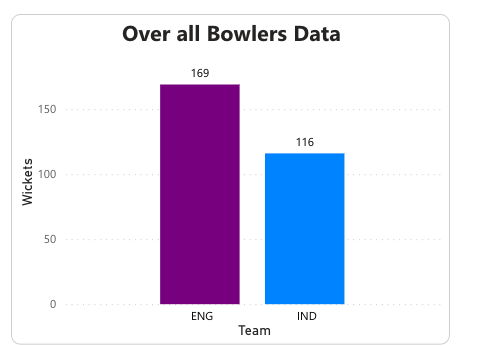 Final Verdict:
The visiting England team is high on skill, experience, and confidence. They will be silently hopeful of pulling a series win against India. While India on the other hand has created history by winning a Test at Gabba and pulling off a series win in Australia. It will be a battle of who gives up first. Both teams have class written all over them.
With the likes of Joe Root, Ben Stokes, Jofra Archer, James Anderson, Jos Buttler, Stuart Broad in the opposition ranks, it won't be easy for India to steamroll over them. But you can't write off rampaging Rohit Sharma at home nor can you overlook Virat Kohli, Ravichandran Ashwin, and Jasprit Bumrah. It promises to be a cracking series.
StumpsandBails prediction:
Both the teams look evenly matched, there is hardly anything to choose between them. Since India are the host nation, we are going in with 55-45 in favour of India.