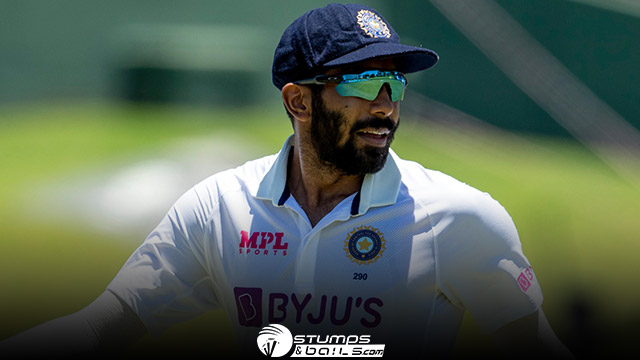 In what could be considered as a major change for team India during its tour in England, the international pacer, Jasprit Bumrah, is likely to take the charge as a captain.
According to the information being received from the sources and news websites, a meeting has been conducted in Birmingham between BCCI officials and head coach, Rahul Dravid.

When the Indian Test team plays England in the postponed "fifth Test," Jasprit Bumrah will take over as captain. A pacer will lead the team for the first time in 35 years since regular skipper Rohit Sharma will not play after testing positive for COVID-19 for the second time on Wednesday.

Since that time, India's cricket team has never been captained by a fast bowler. "Rohit is out of this Test match, starting July 1, as his RT-PCR test has come positive again. He is still in isolation. Jasprit Bumrah, who is one of the vice-captains in absence of KL Rahul, will lead the team," a senior BCCI official told PTI on conditions of anonymity.

Team India is now dealing with an injury issue at the top of the order with KL Rahul already having been ruled out for the fifth and final ENG versus IND Test owing to a groin ailment. Shubman Gill and Mayank Agarwal, who was called up at the last minute, can open for the team.

Cheteshwar Pujara is most likely to bat at number three, with former captain Virat Kohli likely to move up to position four. Shreyas Iyer will probably play after Hanuma Vihari. At number six, Rishabh Pant will bat, and Team India will be hoping that the wicketkeeper-batsman can once more produce a game-winning innings at Edgbaston.

Ravindra Jadeja and R Ashwin, two all-around spinners, are to be positioned at seventh and eighth positions, respectively. In the fifth Test, Jasprit Bumrah, Mohammed Shami, and Mohammed Siraj are set to be the team's lead pacers.

India will the 5th and final test of the series that was abandoned due to rise of COVID-19 cases in the India camp. The players got almost 6 months gap due to IPL and other bilateral series. This time too, India seems to be lagging behind in preparations while England looks at the top of their game. We hope to see the edging contest on Friday.