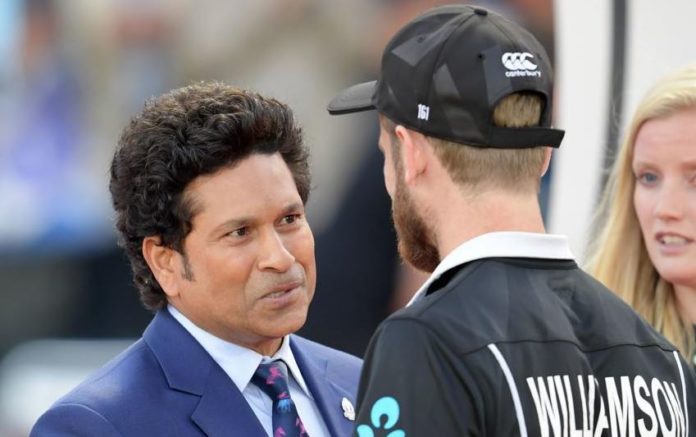 Kane Williamson was awarded as the player of the tournament after the World Cup finals despite his team coming second in the tournament.
Tendulkar handing over the player of the match award to Kane Williamson in the post-match presentation has become a piece of widespread news.
This World Cup final went on in an unpredictable way. It was the first ODI to have a tie at the finals and went on with Super Over. Even the Super Over couldn't decide the winner and went with the boundary rules.
Tendulkar has shared his saying to the heartbroken Williamson during the post-match presentation: "Your game was appreciated by all and you had a great World Cup."
Tendulkar didn't speak about the Luck or the Super Over or the boundary count rule as he was the person who faced the same situation in the 2003 World Cup. India was beaten by Australia, unlike New Zealand where Sachin has made an unbeaten score of 673 runs in the tournaments and still remained unbeaten.
Williamson scored 578 runs in the tournament and was said as the calmest captain in a World Cup. Despite losing the World Cup finals he remained in his calm state while speaking in the post-match presentation.
"The best thing about Williamson is the ability to stay calm. He doesn't lose his composure in any circumstances. It was unfortunate that he could not win the World Cup but it did not reflect on his face," Tendulkar told.
 Tendulkar praising Kane Williamson said that he has a unique style of captaincy.
"Williamson sees the game from an entirely different perspective. His field placements, bowling changes while defending a low score is commendable. Even when Jadeja was playing big shots in the semi-final, he was calm and in the end, the result was in his favor." – Tendulkar said.