Here is the Bowling Stats of Indian bowlers.
Bowling Performances of Team India
Bowling Economy Rate by Indian Players
Australian Bowlers who made their overall economy to 5.21 with 4.51 being the least for Jasprit Bumrah and 6.22 for Kohli. Whereof 12, who can bowl 9 bowlers maintained an economy rate below 5.5.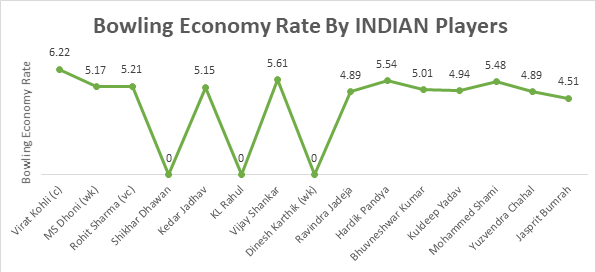 Wickets Taken by Indian Players
Ravindra Jadeja has taken the highest number of wickets (174) followed by Bhuvneshwar Kumar with 118 and Mohammed Shami with 113 wickets. Where, Kuldeep Yadav, Yuzvendra Chahal, and Jasprit Bumrah proved their good wicket taking ability by their bowling economy with 4.94, 4.89, 4.51.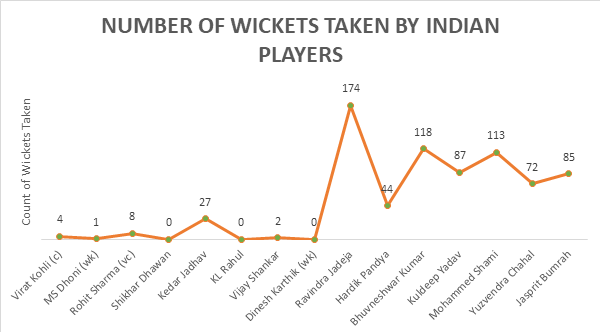 Conclusion:
Top Bowlers of Team India with good wicket taking ability are:
Jasprit Bumrah
Mohammed Shami
Yuzvendra Chahal
Bhuvneshwar Kumar
For Batting Stats Click Here.