Here is the Bowling Performance of England bowlers.
Bowling Performances
Bowling Economy Rate by England Players
England Bowlers who made their overall economy to 5.69 with 4.91 being the least for Jofra Archer and 5.27 for Moeen Ali. Out of 9 bowlers, two bowlers maintained an economy of less than 5.5.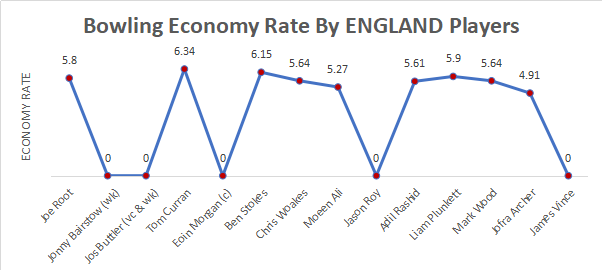 Wickets Taken by England Players
Adil Rashid has taken the highest number of wickets (132) followed by Chris Woakes 126 and Liam Plunkett with 124 wickets. Where, Moeen Ali, Ben Stokes proved their good wicket taking ability by their bowling economy with 6.15 and 5.27.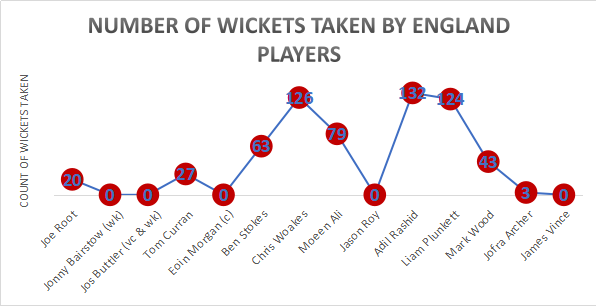 Conclusion
The key Bowlers from the England Squad based on their performances are:
Jofra Archer
Adil Rashid
Chris Woakes
For Batting Stats Click Here.