Here is the Bowling Performance of Australia.
Bowling Economy Rate by AUSTRALIAN Players
Australian Bowlers who made their overall economy to 5.60 with 4.86 being the least for Nathan Lyon and 8 for Warner. Whereof 12, 7 bowlers maintained an economy rate below 5.5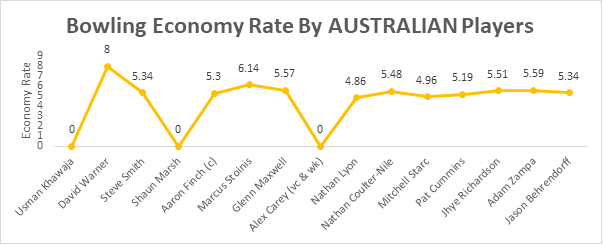 Wickets Taken
As Mitchell Starc has taken the highest number of wickets (145) followed by Pat Cummins with 82 and Zampa with 60 wickets. Where, Maxwell, Nathan Counter Nile proved their good wicket taking ability by their bowling economy with 5.57 and 5.58.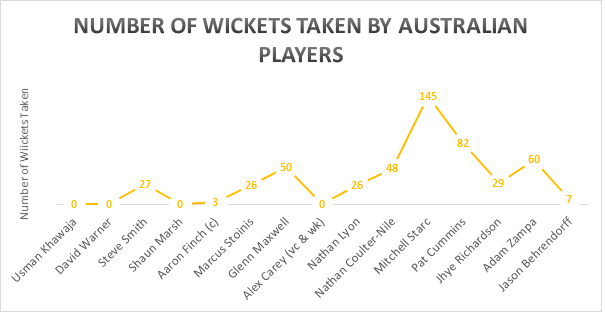 For Batting Stats Click Here.